Best practices are stories wanting to be told
Take a moment to remember what we've been through in the last year, and what you've put into place in the last 18 months. We have all learned, adapted and embraced our new reality.
The credit union movement has always been about people helping people and the pandemic has reinforced the need for all of us to come together to share those best practices. We've all learned how to achieve efficiency while working remotely, recognized the need, importance and value more diversity and inclusion brings to our movement, and been presented with new business opportunities, such as banking cannabis funds. There are best practices to share.
People helping people also means helping credit unions recognize the tools our credit unions have in place – so let's talk about some of those best practices to share.
Your credit union has a call center, and some credit unions had remote workers long before it was cool. Those remote workers have learned best practices to share. Your credit union has found strength in diversity, there's a best practice to share. Some credit unions are taking the deep dive into banking cannabis funds, something that would have been unthinkable just a few years ago, and there's a best practice to share.
Best practices are what credit unions use to support our communities, collaboration, and the cooperative principles we all live by. As the world is changing around us, now is the time to join your peers for some discussions about these best practices. Join me in Las Vegas for the National Credit Union Call Center Conference, for the Credit Union CannaBiz conference, and for a special edition of Unscripted Happy this October during the week of October 11 -15 to talk about best practices at the Park MGM. While we believe that being in-person is ideal, for many of us a virtual meeting is a best practice. No matter how you participate, we want to hear your voice.
Learn more about the National Call Center Conference, October 11-13, at: NCUCCR.org
Learn more about the Credit Union CannaBiz Conference, October 13-15, at: CUCANNABIZ.org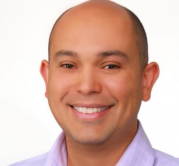 Juan serves as the Credit Union Association of New Mexico's President & CEO. His work in credit unions began at an early age working as a credit union teller while pursuing ...
Web: https://www.cuanm.com
Details