Best practices for preventing and managing card fraud
Fraudsters and cyber criminals look for weak points in systems to gain access to information and data.
How do Credit Unions protect themselves?
Layer solutions to address different types of fraud.
Transactional monitoring for payment cards is basic to any fraud system. Neural networks with fraud predictor models help identify at-risk merchants, monitor risky transactions, and alert members. Adaptive models improve predictions of future fraud behavior. These tools together dramatically improve overall accuracy.
Engage your members in fighting fraud.

Email and text messaging notify members of suspicious transactions, which helps stop fraud sooner.
A mobile app can help members can take control.

Go beyond EMV protection.  EMV and Fallback limits have decreased fraud in card-present environments, but fraud is moving to card-not-present transactions. 3D Secure solutions using risk based authentication have been implemented with updates in 2019 that will increase available validation data for the authentication process.
Cybercriminals aren't content with the status quo. As the value of some forms of data falls, they look for different channels and improve their tactics. Don't leave your Credit Union vulnerable!
Have more questions about preventing fraud? Please contact MaryAnne Colucci, Director, Fraud & Risk, Debit Card at LSC, at maryanne.colucci@lsc.net for a consultation.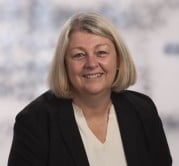 Mary Anne Colucci joined Envisant in 2005 in the Card Services area. Her responsibilities have included Team Leader in the ATM/Debit Department, co-managing the customer service staff to her ...
Web: www.lsc.net
Details