Bi-direction channel banking, the next step in the customer experience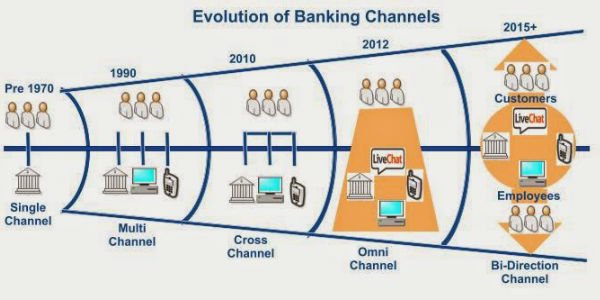 by: David Gibbard
Omni-channel banking correctly places members at the center of the banking experience. Allowing customers the ability to access multiple banking channels while providing the customer the ability to begin a transaction on one channel and complete the process where they left off on another banking channel is integral to the successful implementation of an omni-channel strategy. Bank and credit union customers are beginning to expect to be able to move between banking channels using a simple, intuitive, consistent and interactive user interface.
Successful implementing of an omni-channel banking experience may seem like the epitome of customer service success. It is not, it is only halfway there. The best customer experience can only occur if both the customer and the credit union customer facing teams are on the same page, accessing the same information in real-time, without having to migrate through and between multiple banking systems. Financial products and services are often complex and numerous, resulting in many desperate banking systems that may or may not effectively communicate with each other. Middleware and a front-end UX system that can interface with these different systems and display the information in a user friendly, coherent manner is required for a bank or credit union to be able to deliver a successful customer or member omni-channel banking experience.
Omni-channel banking is providing the customer or member with access to all banking channels in a seamless and unified manner. Providing BOTH customers and credit union employees with access to all banking channels in a seamless and unified manner closes the service/user experience loop, which I call "bi-direction channel banking".
continue reading »