Biz Kid$: What it is & why you should care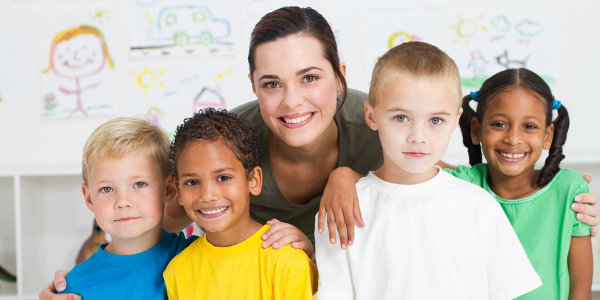 "The material provided by Biz Kids along with the episodes provides kids with lessons that they can apply to real life. Kids with any type of learning style are able to grasp the concepts as they are presented in a fun and interactive way that grabs their attention and keeps it!"
– Juli Lewis, Suncoast CU

So you might have seen Biz Kid$ on TV or read about it in an industry publication and wondered how does it relate to credit unions and why should you care? In short: it's a great credit union funded public television series that you can leverage to teach kids how to make and manage money.
What is Biz Kid$?
Biz Kid$ is a financial literacy initiative launched nationally in January 2008 that teaches kids about money and business. The initiative includes an Emmy award-winning TV series, free classroom curriculum, outreach activities, and a website (bizkids.com) targeting children 9 – 16 years old. Some quick statistics:
Biz Kid$ reaches 8.9 million viewers each year.
Biz Kid$ has reached over 6.8 million parents, educators, and students through education outreach projects.
Biz Kid$ has aired on over 340 public TV stations, reaching 98% of the country.
Episodes have been viewed by over 50 million people since 2008.
In its five seasons, Biz Kid$ has garnered thirteen Emmy nominations, winning twice.
Biz Kid$' creative team is best known for creating and producing "Bill Nye the Science Guy". With Biz Kid$, they use "Edutainment" to inform, educate, inspire and motivate kids of all ages to learn about money, credit, taxes, business, and becoming young entrepreneurs.
Why Should You Care?
Over the past six years, more than 300 credit unions and affiliated organizations have raised more than $14million that has supported the show's production, website and curriculum. All 65 episodes produced thus far include an underwriting credit for America's Credit Unions at the beginning and conclusion of the show, as does all the downloadable collateral materials, helping draw the brand link between credit unions and the national underwriting sponsorship of Biz Kid$.
Many credit unions leverage Biz Kid$ to teach financial education in schools and through libraries and youth agencies in their community. In addition to NCUF's box sets and starter kits, the reach of the show is extended through a resource rich website. The Biz Kid$ website has extensive content for teachers, parents and kids at no cost including lesson plans, video games, video clips, and business resource materials.
Additionally, all Biz Kid$ lesson plans are mapped to national financial literacy, entrepreneurship and economic standards, and the Common Core standards. Lessons have also been mapped to state education standards in twenty-three states and work is underway to map to additional states. The lesson plans are searchable by lesson topic, grade level, and television season.
A Little Background
In 2006, a coalition of credit unions, leagues, foundations and affiliates across the country believed financial education is vital to the success of consumers nationwide and pooled their resources to underwrite and help launch Biz Kid$. The Washington Credit Union Foundation was the sole administrator until 2011, when Biz Kid$ transitioned to the National Credit Union Foundation to ensure the program gains the maximum support from the credit union system.
NCUF oversees fundraising, outreach and administrative responsibilities of Biz Kid$, with Danielle Brown managing the program. Danielle also works with a Biz Kid$ Advisory Council to bring collective knowledge, influence, and enthusiasm to expand the outreach efforts leveraging America's Credit Unions support of Biz Kid$. The Council is a "think tank" to address issues and strategies to advise and help NCUF integrate Biz Kid$ into the credit union movement.
16 credit union organizations received Biz Kid$ Education & Outreach grants from NCUF in 2013 and more will be granted 2014. The grants fund innovative programs that improve the financial education of youth through the use of the Biz Kid$ program.
What Can You Do?
As you can tell, Biz Kid$ is an engaging credit union funded resource to tap into for financial education outreach in your community.
Visit bizkids.com for Biz Kid$ show clips, free corresponding curriculum, and much more.
Visit ncuf.coop for Biz Kid$ box sets and starter kits, marketing materials, underwriting opportunities, and more.
Visit hulu.com to stream episodes.
Provide a link to the Biz Kid$ website from your website.
Also, recently NCUF partnered with Credit Union for Kids (CU4Kids) to enhance the financial education opportunities for patients and families at CMN Hospitals by donating Biz Kid$ DVD box sets to all 158 Children's Miracle Network (CMN) Hospitals in the U.S. (thanks to the generosity of credit union organizations). Think about similar opportunities to leverage Biz Kid$ and help improve the financial well-being of those in your community. That's what credit unions are all about right?
Christopher Morris is currently an engagement consultant at the Credit Union National Association (CUNA), providing specialized attention to broad and diverse stakeholders throughout the Midwest Region. Previously, Christopher was a ...
Web: www.cuna.org
Details