BLS: Expect sustained employment growth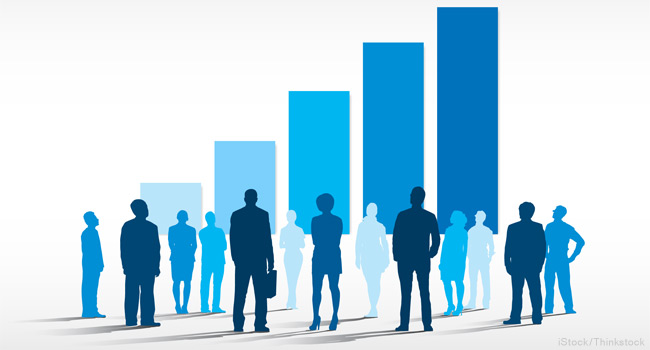 Job growth coming from higher-paying professions
by: Bill Merrick
Recent jobs data from the Bureau of Labor Statistics (BLS) points to higher, sustained growth in employment, according to CUNA's November Pressing Economic Issues Series (PEIS).
Total nonfarm payroll employment grew by 321,000 in November after a gain of 214,000 new jobs in October, reports Lora Bray, information research analyst for CUNA's economics and statistics department. The unemployment rate remains at 5.8%.
Through October, 2.3 million new jobs were created, with an average monthly job gain of 235,000, Bray says.
Plus, the quality of jobs being created is shifting from low-pay, entry-level to higher-pay professional, manufacturing, and construction jobs, according to Mike Schenk, CUNA's vice president of economics and statistics. Continued momentum should push the unemployment rate below 5.5% by year-end 2015, he says.
And while tighter labor markets should boost household incomes during the next year, wage and salary costs aren't likely ignite inflation pressures next year.
continue reading »