What borrowers want: 3 must-haves for your payments system
Keeping up with the latest developments in payment system technology is vital to the growth and success of credit unions today. Consumers are empowered to self-serve for just about everything that they do—from purchasing goods to scheduling appointments. If you are considering investing in upgrades or an entirely new payment system, make sure you consider these things to ensure you are meeting today's consumer preferences and needs.
1. Provide an intuitive interface and quick ability to pay
Time is of the essence to most consumers, including your members. They want to be able to manage their finances, such as making their loan payments, as quickly and easily as possible. One potentially critical strategy to meet consumer expectations is to implement real-time payment capabilities. With a solid member base, if you form direct connections and introduce convenient payment options, there is the potential to satisfy a big need in their daily lives, and solidify their loyalty. By using a single platform to process payments through self-service and internal operations, as well as processing ACH and card transactions in the same environment, you can make it easier for your members and your team to manage payment transactions. In addition to a single platform, it is also beneficial to provide your members with a simplified and intuitive transactional structure that breaks up the payment processes into simplified steps that make it easy to follow.
2. Ensure your members trust in your technology and existing partnership 
With today's evolving technology, credit unions are under pressure to keep up with FinTech and new technology firms continuously coming up with products and services that compete for the attention of their members. Fortunately, your credit union has something that these "new kids on the block" don't have: the established trust of your member base. These members are comfortable working with your credit union for these types of transactions, and that may not exist with a start-up technology firm. 
In order to offer your members innovative technology through a white-labeled, third party, it's important to have their trust to successfully promote and brand the new technology. The technology that you offer should include multiple payment options, robust and secure systems integration options, and provide a user-friendly, and for lack of a better word, "fun" experience!
3. Provide integrated payment options and reasonable costs
Today's "omni consumers," who make purchasing decisions using all available channels, are extending their omni channel preferences to their lenders as well.  As a result of experiences in other industries, consumers expect simple transactions and an integration and consistency of payments across channels and devices, to create a seamless, superior consumer experience, otherwise known as "omni-commerce."  
A very important component of a successful multi-channel payments strategy is the effective balancing of costs you incur for payment operations and the fess you may pass on to your members.  It is no secret that consumers prefer their fees to be minimal, and while that may not be completely possible; you should strive to keep fees as low as possible for your members when it comes to conducting basic financial transactions such as making their loan payments.  One way to achieve this is to develop a strong plan to cover operational costs and drive member adoption of your technology platform. The goal is to provide the most convenience without you or your members suffering from sticker-shock. Thinking about payments as part of your overall budget and operating costs can help you reduce your operational costs on this front without turning members away from adopting your technology.
Today's consumers have more options than ever, and in turn, they expect the experiences with their financial service providers to use cutting-edge technology and be fast, easy, and secure. By striving to keep up with your members' needs and the latest technology, your credit union can gain flexibility, improved member satisfaction, increased payment activity, and in turn, improved operational efficiency. 
If you'd like to learn more about how SWBC's payment system technology can help your credit union acquire and retain consumers, click here to download our ebook, Meeting Consumer Self-Serve Payment Demands.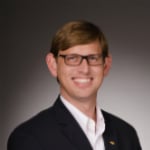 As Director of Technology Strategies for SWBC's Financial Institution Group, Jason is responsible for developing and launching new products and services that address financial institution needs and provide a ...
Web: www.swbc.com
Details