Branch Project: American Lake Credit Union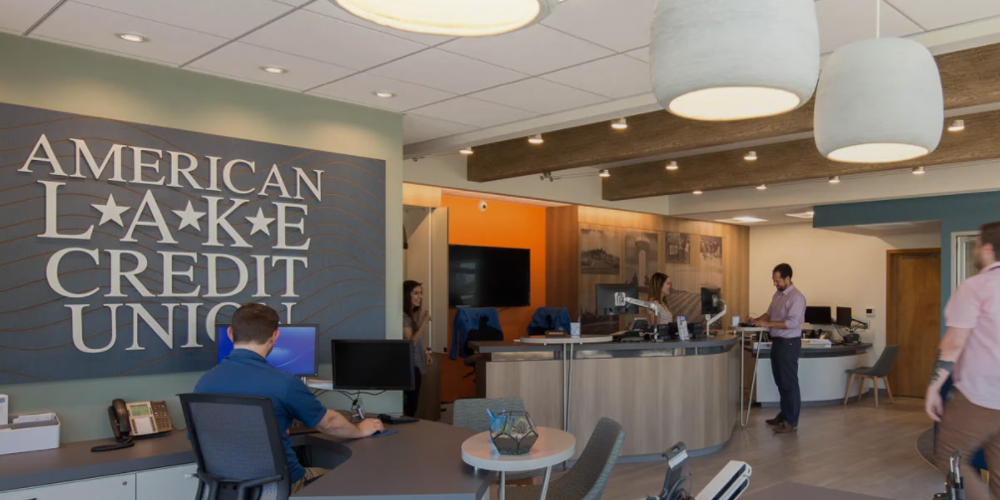 The Challenge
Transform an aging facility into a flagship branch for American Lake Credit Union, helping them attract a younger demographic while remaining comfortable for existing members, and design an operations space within the branch that enables back office staff to work more effectively.

Project Background
American Lake Credit Union was growing and in the process of a five year expansion strategy that required an updated branch network and a bigger, more comfortable operations space. The credit union wanted a branch design that welcomes their new field of membership and transforms their image in the community to that of an open and welcoming financial institution.
To kick off the strategy, they purchased a large but outdated bank branch on a high visibility corner. Their goal was to tie the branch network together and create a bold presence in the community. The location was great and the 4,000 square foot building was large enough to support both the new flagship branch and an operations space, but the facility was in bad shape and in serious need of a complete renovation.
continue reading »