Break the bank on Black Friday? Here's how to get back on track
Even if you didn't storm the shelves at 3am on Black Friday, there's a good chance you may have overspent during the holiday weekend. If you're fretting about your finances, there are a few things you can do to remedy your wallet before Christmas. Follow these tips for reversing the damage and getting back on financial track.
Make some returns
It may be tough to do but it's time you take a hard look at the purchases you made. Did you buy gifts for others or splurge on yourself? If you intentionally made purchases for your loved ones you will probably be safe holding on to those items, as chances are you were budgeting for them. But, if you spontaneously spent on things you may not need just because they were on sale, consider returning those extras to put more money back in the bank.
Save what you bought for the future
Just because you bought your child ten toys on Black Friday (or Cyber Monday) doesn't mean they all have to end up under the tree this Christmas. If you decide to keep them all, hold on to a few for future holidays. That way when it is time to celebrate Timmy's birthday, you'll have already spent money on his gifts and won't be out even more cash down the road.
Cut costs elsewhere
If you overspent and are feeling stressed, you may have to make some sacrifices until you can get your money back to where it was. That means for the rest of the year, it's time to scale back on the extras. Simplify your life and remember what's of real value during this special season. Instead of eating meals at restaurants, save money and spend quality time together by cooking at home as a family. Forget spending a ton at the movie theater when you're off work for the holidays and opt instead to enjoy Christmas classics (the Griswolds, anyone?) from the comfort of your couch.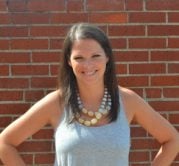 Wendy Moody is a Senior Editor with CUInsight.com. Wendy works with the editorial team to help edit the content including current news, press releases, jobs and events. She keeps ...
Web: www.cuinsight.com
Details