Business members embrace mobile services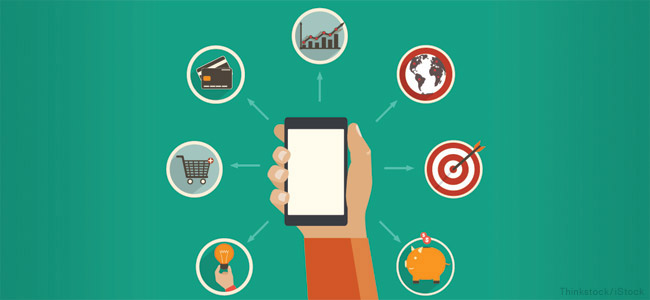 Features such as remote deposit capture create 'stickiness.'
by: Patrick Totty
Consumers increasingly are turning to mobile and digital financial services, so it's logical that small businesses would, too. Vendors say that's a need credit unions can help meet.
In fact, "some 2,500 financial institutions now offer mobile deposit," says Jim DeBello, CEO of Mitek, which offers mobile deposit and related services. That's becoming a must-have service among small businesses.
"Almost all financial institutions who have it offer it to retailers—up to two-thirds of them to small businesses," DeBello says.
Credit unions have been slower than other financial services providers to offer mobile services, he adds, due to "a wait-and-see attitude from concern about possible risks. But now, as larger credit unions have successful experiences with the technology, they've established a baseline that smaller credit unions can rely on."
One big factor influencing that decision is that the technology is ubiquitous among younger consumers— the "sele generation," as DeBello calls them. But even baby boomers are embracing mobile financial services after being slow to adopt them initially.
continue reading »