Calling the Central City home 'bass'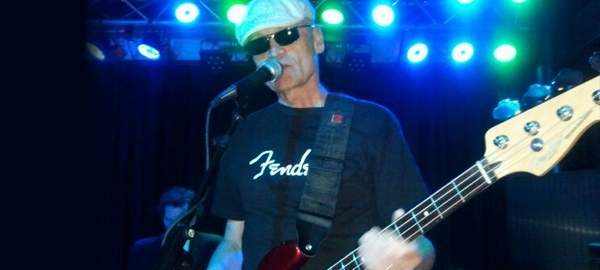 'Don't assume you can't profitably serve working poor and modest income households.'
The Beatles' breakthrough in the early 1960s inspired Jim Schrimpf to set aside his accordion and play rock 'n' roll.
But he wasn't sure which instrument to play. A friend told him that his band always had a hard time finding a bass player.
"Even at 12 years old, I understood supply-and demand," Schrimpf recalls. "So, bass it was."
Nearly five decades later, Schrimpf still channels his Fab Four idol, Paul McCartney, at Milwaukee-area gigs with his band, The Boomers. But even during a 30-year hiatus from music to raise three sons, Schrimpf found his groove in the credit union movement as a champion of services for people of modest means.
Schrimpf became CEO of Brewery Credit Union in Milwaukee in 1999 when it was at a crossroads. Two decades had passed since the credit union expanded its foeld of membership after the demise of some of the city's major brewers—Schlitz, Pabst, and Blatz.
Brewery posted losses for three straight years before Schrimpf's arrival. The board directed him to restore the credit union's profitability or find a merger partner.
Schrimpf decided to concentrate the credit union's efforts on the central city. Traditional financial institutions had largely abandoned the area and its low- to moderate-income residents. To Schrimpf, that meant less competition and a great opportunity.
Since refocusing on the central city, Brewery has doubled its asset size to $36 million and its membership to 7,645 while obtaining 17% capital.
"Don't assume you can't profitably serve working poor and modest income households," Schrimpf says. "With the right product mix, competitive pricing, and risk controls, you most certainly can."
Brewery offers payday lending alternatives, creditbuilder accounts, mobile and text banking, mortgage loans under $25,000, individual development accounts that match up to $2,500 for a down payment on a house; sells bus passes and stamps in its lobby; and conducts financial seminars. Its Fresh Start Checking provides a second chance for consumers locked out of the mainstream banking system.
continue reading »