Can high tech money management create happiness?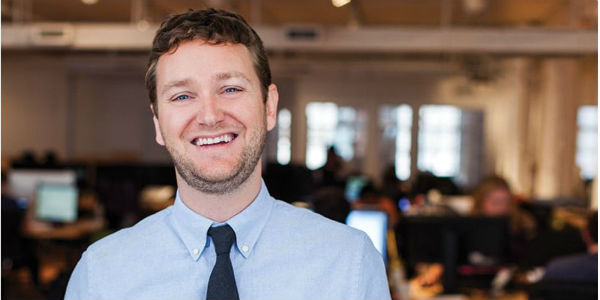 For the first time, Forbes is bringing together 1,000+ members of the Forbes '30 Under 30' list with some of the globe's top leaders and mentors to create partnerships that will change the world over the next 50 years. The Under 30 Summit will take place in Philadelphia from Oct. 19 – 22.
by. Samantha Sharf
Jon Stein graduated from Harvard University in 2001, "heady days" when he says 40% of the school's graduating class went into finance or management consulting. Inspired by the disconnect he saw between courses in economics and human behavior Stein set out to find a career where he could "help people pursue happiness." No such career surfaced – Harvard doesn't mint many ice cream men – so Stein took a job as a consultant advising big banks.
The experience was soul crushing. "What I found was that it was this crazy place where they had almost lost touch with reality and with who the customer was," says Stein, 35. "We never, in meetings, talked about: 'Who is the end customer.' We talked about: 'How do we optimize this product for profitability? What fees can we add on?'"
A few years later, then armed with a Columbia MBA and a CFA, Stein was struggling to take control of his own seven-brokerage accounts and still fed up. So he taught himself how to code and designed software that would invest for him. In 2008 his toiling turned into Betterment, an early leader among automated investment advisors, a new breed of money managers that leverage technology to make investing largely human free and online only. Betterment mostly invests in funds and charges between 0.15% and 0.35% of assets depending upon the size of your account. Stein will join FORBES at our Under 30 Summit in Philadelphia next month in a discussion with other entrepreneurs about why financial services are ripe for some youthful disruption.
continue reading »