Capitalizing on collaboration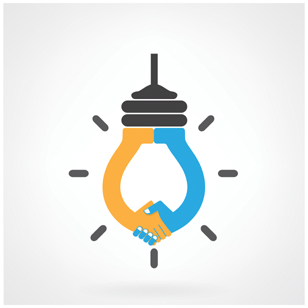 Start-up's vision goes beyond Credit Union Match.
by: Lisa Hochgraf
Credit Union Match and its successful Kickstarter campaign made industry headlines in March. Created and developed by CUCollaborate, the campaign raised over $50,000 and boosted awareness of the company's vision: By working together and leveraging collective knowledge, CUs will move mountains.
Credit Union Match aims to solve a problem that has long troubled the CU world. When formally launched in July, the CU-industry-backed website will help consumers figure out which credit unions they are eligible to join and, ultimately, decide which one is right for them, says Sam Brownell, company founder.
To join, consumers will be directed to a web page of the credit union's choosing, such as an online account opening page or a contact page. "We will also pass their information along to the credit union as a qualified lead," he notes.
The website's search engine will run off a database of government and credit union-provided field-of-membership information.
continue reading »