Care enough to ensure extraordinary service (part 2)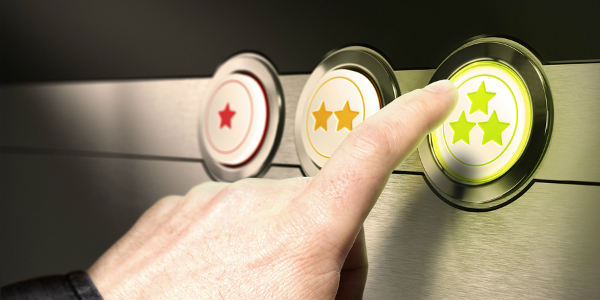 Based on last month's part 1 article on extraordinary service, you're probably asking why all this in-house stuff? Why not support the members?
Good question – and the answer is, initially, yes. But have you ever walked into a retailer where the worker morale is as high as dirt on the bottom of a petrified log? I have and it stinks. And I don't want to take my business to those places because the customer service is probably going to be as good as the morale – which means the product isn't far behind in the misery department. That's why internally you have to be as good as you are externally. Both go hand in hand to fuel success.
This internal bliss fosters the external image as one of positive, supportive, and successful. Who doesn't want to be part of that? That said, how do you casually provide extraordinary service outside the credit union? Start asking neighbors, friends, church members, teammates, etc. engaging questions that bring loans to your credit union.
So what are these "engaging" questions that can spark action in social settings?
Instead of: Would you like a new checking account? Try: Wanna save $200 a year in service fees?
Instead of: Would you like a new credit card? Try: Wanna save a few hundred dollars on your credit cards?
Instead of: Would you like to collateralize your car to pay off your credit cards? Try: What are you driving? How many miles do you have on your car? What year is it? Dude, you can use your car to help pay off your credit cards.
Instead of: Would you like to refinance your auto loan at our credit union? Try: Wanna lower your monthly car payment?
Instead of: Would you like a credit score analysis? Try: Wanna raise your credit score to score a lower interest rate – which will save you thousands? I did it.
Now chances are most – if not all – of your acquaintances will know you work at a credit union. If your supportive, reputation precedes you, then you'll probably bring in some new business to the credit union. And once you have their trusted ear, try these on for size to further validate your offer…
Did you know we have over ____ affiliated branches (CUSC) locally and worldwide for your convenience?
Did you know we have _______ surcharge-free ATM's locally and worldwide so you can access your money no matter where you are (Whatever your ATM Network provides)?
Did you know we offer a credit score management program to help our members protect, manage, and even raise their credit score?
Did you know we offer a ¼ or ½ percent discount on auto loans with payroll direct deposit, checking w/e-statements, and automatic payment?
And here's a cool way to enhance your trust and keep the conversation going. Listen and then paraphrase what you just heard. For example:
Let me make sure I understand…
So if I understand you correctly, you…
So your concern is…
So what you would like is…
What complements these actions are things that I like to call non-negotiable behaviors that are the homeruns of any organization. Anything less is not acceptable – especially in our industry known for exceptional service.
Manners
Respect
Professionalism
Positive Attitude
"CAN DO" and "WHAT IF" Attitude
Yes, these aspects may seem eye-rolling mundane and second nature, but you'll be surprised in today's retail environment how many of these are not practiced. It says a lot about an organization not to practice and perfect these fundamentals. Because if you don't, "brand killers" can slowly creep up on you and send your business into a tailspin. Avoid these negatories below at all costs…
"No"
"I'm sorry, I can't do that"
"We can't do that"
"Our policy won't allow us to"
"There's nothing I can do"
"You NEED to" or "You HAVE to"
"Our department doesn't handle that"
"I can't help you right now"
"You'll have to call back"
Providing extraordinary support and service internally and externally is not easy. But nothing good comes easily or else it wouldn't be worth it. If you practice the positive and avoid the negative, you'll be amazed at how far you will go. Word will spread like World Cup fever in the sticky Brazilian heat.
One more example for you: There's a fast-food, hamburger franchise on the West coast (slowly spreading East) that I frequent on travel called In-n-Out Burger. Not only are the hamburgers fantastic and the menu so simple that a one-eyed sea cow could read it and order but the customer service is phenomenal. I've been to no fewer than a dozen different franchise locations and every time the In-n-Out employees are polite, friendly, and bend over backwards to help. Yes, the food is really good, but the staff complements the extraordinary experience – which all keeps me coming back again and again.
Let this be your credit union every day. So what are you doing at your credit union that's extraordinary to keep your members coming back again and again?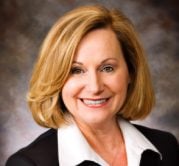 Celeste Cook is founder and President/CEO of cuStrategies, LLC, which provides strategic planning services, consulting services, and training programs to the credit union industry. She is also a keynote ...
Web: www.cu-strategies.com
Details