CDs or Savings Accounts in Today's Low-Rate Environment?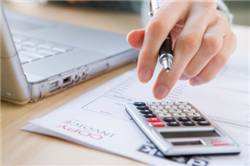 by Ken Tumin
With CD rates so low these days, is it better to keep more of your money in savings accounts? I'm sure many savers have long-term CDs that are maturing. Those long-term CDs probably had rates over 4 percent. Now it's difficult to find CDs with 2 percent rates. Instead of opening a new long-term CD, another alternative is to just move that money into a savings or money market account. With some effort, you can get rates that aren't much lower than the long-term CD rates.
Savings and Money Market Accounts
One strategy is to stick with internet savings and money market accounts. To get the best rates you will probably have to move your money at least twice a year. By taking advantage of intro rates, new internet banks and promos from old banks, you can maximize your return. Last year I reviewed this strategy and its returns for the previous three years.
If you're going to try this strategy today, you might want to consider the 1.25% intro rates at EverBank and at Salem Five Direct. If you're no longer eligible for those intro rates, you can get 1.05% APY in money market accounts at four internet banks. You can also get 1.10% APY at AmericaNet Bank and its two sister banks, but this is limited to a $35K balance.
Savings Accounts Plus Short-Term CD Deals
One advantage of keeping your money in savings and money market accounts is that it makes it easy to take advantage of CD deals that pop up. Those CD deals can boost your returns without giving up too much liquidity. A good example of this was the 1.50% 8-month CD special that DCU offered last year (no longer available). The best CD deal today is at PenFed which is offering a 1.25% APY 1-year CD, a 1.60% APY 2-year CD and a 1.85% APY 3-year CD (as of 1/21/2013)
Reward Checking Accounts
Over the last five years, reward checking accounts have allowed savers to earn more than they could earn with internet savings accounts. It has required more work. The toughest has been the required monthly debit card purchases. Also, the balance caps have made it difficult for those with large savings. Last year Ireviewed how much extra interest you could earn with reward checking accounts over the last three years. Like internet savings accounts, maximizing returns requires moving to new rate leaders at least once a year.
continue reading »