CFO Focus: CUSOs and net income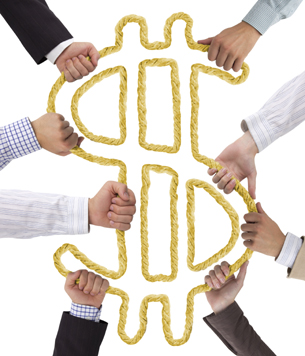 Collaboration can help turn problems into opportunities
by: Lisa Hochgraf
The function of collaboration is to help credit unions solve problems of survival,  according to Guy Messick, general counsel for  the National Association of Credit Union Service Organizations and an attorney with Messick and Lauer, Media, Pa.
During the recent CUES Webinar, "Using CUSOs to Generate Net Income," (which was free to CUES members) Messick said forming a CUSO—a for-profit company owned by one or several credit unions and sometimes outside groups—can help CUs boost income, cut costs and gain needed expertise. They can help CUs be more competitive by leveraging economies of scale.
However, sometimes CU executives are slow to act on the opportunities presented by CUSOs.
"Many people see the need to collaborate but fail to see the urgency," Messick said. "It's always next year's project. There's also the fear of the unknown, not only what it will do for your credit union but also for your individual career path. Starting a CUSO can be a hard thing to do as a CU CEO or head of department or board member. You're effectively in the rowboat with someone else and you have to partially depend on them. And some CUs lack the expertise to really explore this and determine whether the CU would be better off for doing it."
But a CUSO can be really important for getting new initiatives off the ground, especially projects that need capital, entail doing things CUs are not allowed to do on their own, and distributing risk.
continue reading »