Changing the student debt game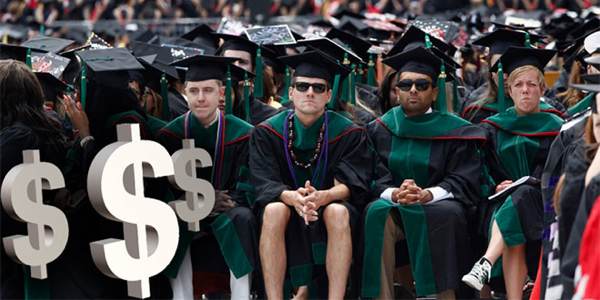 With college graduates each owing an estimated average of $26,000, the quest for affordable education rages on.
By Christina Scotti
But while tuitions get higher and interest on student loans pile up, there is help out there that many don't know about — and there are new initiatives in the pipeline trying to slow the surge in student debt that has left Americans owing more than $900 billion collectively.
"There are some really great programs out there to help students who can't afford their monthly student loans," said lawyer and student loan expert Heather Jarvis. "But [these programs] are somewhat limited in their effect because they are overly complicated and student loan borrowers find it difficult to navigate the system."
The programs Jarvis is referring to are Pay As You Earn (PAYE) and Income-Based Repayment (IBR). Aside from the more well-known loan-forgiveness programs that are available mostly to teachers, government employees, volunteers and others with service-based jobs, PAYE and IBR are both income-based and designed to help anyone without a lot of money pay down their student debt by capping monthly payments to make them more affordable.
In both repayment plans, which can be hard to decode, the government looks at a person's debt-to-income ratio, and if what is owed is high in relation to what is earned, the government may assist in payments. Pay As You Earn, which is available only to new borrowers who took out federal direct loans caps monthly loan payments for former students at 10% of their discretionary income for 20 years. If any debt remains after that time period, it is forgiven. Income-Based Repayment is easier to qualify for, said Jarvis, but borrowers pay 15% of their discretionary income for a 25-year period.
Fewer than 7% of federal direct loan borrowers who are repaying their loans took advantage of the plans as of June 30, according to the Federal Student Aid website.
continue reading »