Bill Cheney reflects on tenure as CUNA CEO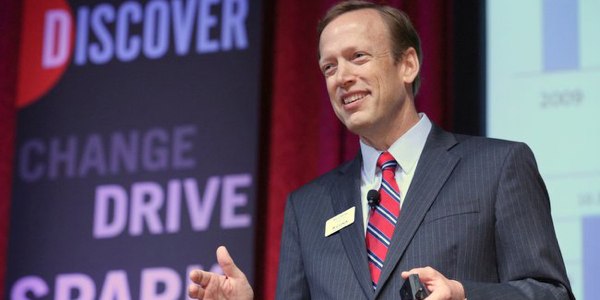 Today marks the last day that Bill Cheney will walk through the doors of 601 Pennsylvania Ave. NW as president/CEO of the Credit Union National Association.
Cheney is returning to California, where he served as president of the California and Nevada Credit Union Leagues and was president of Xceed Financial CU, El Segundo, with $851 million in assets. He takes the helm of SchoolsFirst FCU, Santa Ana., Calif., from Rudy Hanley who is retiring after more than 30 years at the $10 billion-plus-asset credit union.
Cheney joined CUNA in July 2010, following the retirement of Dan Mica, a former U.S. representative from Florida, who headed the trade association for 14 years.
News Now posed five questions to Cheney about his time at CUNA and the credit union movement.
Q: Why is SchoolsFirst a "dream job?"
A: It is a credit union that has done a great job of identifying the needs of its members and creatively meeting them. This only happens with a strong team and visionary leadership and SchoolsFirst has all of the above.
continue reading »