Communicating our credit union mojo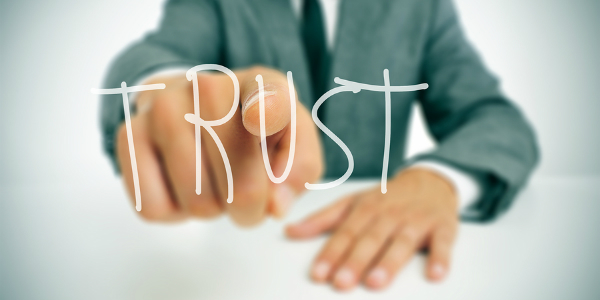 Financial service providers compete on price, convenience and trust. The problem for credit unions is that the Internet has enabled members to access financial services that are often more competitive and convenient than services credit unions can offer. Some loans are approved and disbursed on the Internet in minutes not days at interest rates and fees that are often lower than a credit union offers.
Trust is an important factor in the selection of a financial service provider.   While long-time members would rate their trust in the integrity of their credit union as a key factor in their decision to use the services of the credit union, this is not necessarily true for new members and prospective members. Now that non-financial institutions such as Google, Apple and Walmart are providing alternative payment services, credit unions are competing against powerful brands that have generated high levels of trust among large segments of the public.
Fortunately for credit unions there is a fourth competitive factor: social responsibility.   One of the best examples of the effect of the social responsibility factor is Tesla. People who drive Teslas are paying more for the car than they can justify economically through fuel cost savings because it is a socially responsible thing to do and it is just plain cool. Credit unions are also cool if we can just get the message out.
"People helping people", "service above profits", and the "benefits of membership" are credit union mantras. Credit unions are the means for people to pool their collective assets and provide reasonably priced financial services to help each other. The self-help, non-profit, people helping people nature of credit unions is a message that resonates with people who are motivated by being socially responsible. There is also a cool factor of "beating the man", i.e. people helping each other without profiting banks. Bank Transfer Day demonstrated the depth of that sentiment.
We have good mojo that has appeal, especially to young adults, but we do a poor job of communicating it. As a result, the bank and non-bank financial service providers are beating credit unions in the contest for the business of young adults. The question is how do we effectively communicating our coolness? Words alone do not seem sufficient to persuade the marketplace. We need tangible examples. I have a recommendation.
A number of years ago, I helped implement ZOPA USA, a lending program through credit unions that had the look and feel of peer-to-peer lending without disintermediating credit unions from the lending process. Members purchased certificates of deposit within the program ("Depositors"). Other members apply for unsecured loans up to $25,000 ("Borrowers"). The Borrowers could post information about themselves (without personal identifying information) and the purpose of their loans. If a Depositor sees a Borrower whom they would like to help, the Depositor could assign a portion of the Depositor's yield on the certificate of deposit to paying the Borrower's loan. For example, if a Depositor wants to help a single mother pay off a school loan, the Depositor can assign all or a portion of the yield on the CD to paying her loan. "People helping people" is made personal, feels good and provides tangible stories that differentiate credit unions from other financial services providers.
ZOPA USA is no longer in operation. After the financial crisis hit, the management of ZOPA in the United Kingdom closed down ZOPA USA. I suggest that it might be time for credit unions to consider reintroducing this cool lending program as a means to demonstrate the credit union difference.   The technology to implement the program has been developed and worked well while the ZOPA USA Program was in operation. However, we might want to delay implementation until interest rates rise and there is more yield on certificates of deposit that would be available to help pay the loans to other members.
So there is no misunderstanding, the credit union social responsibility mojo is not enough alone to win the business of members. Credit unions still have to be competitive on convenience and price and develop a high trust factor with the members.
Let's find ways to effectively communicate our mojo.   If we do, the credit union brand will be enhanced and more new members will seek out credit unions.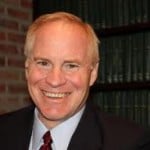 Guy was General Counsel to NACUSO from 1987 to 2020. In that position, Guy advocated for credit unions and CUSOs before NCUA and other regulatory agencies. He is retired from ...
Web: www.cusolaw.com
Details