Compliance-Friendly, Consumer-Friendly Mobile Marketing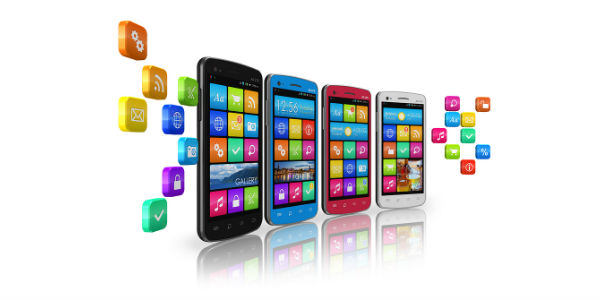 In the ongoing effort to reach consumers in real time, more companies are turning to mobile marketing – a good option when you know and follow the CAN-SPAM rules. And with more people using wireless devices to help with purchase decisions, organizations with smart mobile strategies are seeing effective results.
But some companies have found it tough to follow the rules. Papa John's, Face Book and Jiffy Lube are among several that have been taken to task for sending texts and emails to customers absent their permission. (The CAN-SPAM Act of 2003 prohibits sending commercial electronic messages to wireless devices without prior consent.) Getting consumers' permission is key to a successful mobile communications program. Not doing so can be costly.
The lesson learned from companies that got it wrong: When engaging in mobile marketing, be proactive to maintain information security and customer confidence. In a July 11 Entrepreneur.com article, researcher Michael Becker suggests four concepts all mobile marketers should consider:
Choice – Make sure consumers are given opt-in or opt-out choices that are easy to   implement.
Transparency – Consumers need to know what information you gather and how it will be used.
Control – Let consumers select the type of information they want to receive and give them the ability to stop receiving it with simple steps to unsubscribe.
Security – Safeguard all consumer data collected.
At DigitalMailer, we practice and encourage similar concepts for e-marketers. We work with our client credit unions to help them comply with CAN-SPAM in their digital and mobile marketing programs. We take the Act seriously, providing unsubscribe links or "subscription management" forms with each email sent, as well as a way to unsubscribe by paper mail. What some may see as overkill, we see as a good business practice.
But don't let the compliance issues overwhelm you – the benefits of mobile marketing are well worth it. Your credit union can hit all of these concepts in a few, simple steps:
Include any disclosure language about one-time or ongoing marketing campaigns on the subscription form (choice and transparency).
Schedule a periodic email (6-12 months) that explains to your members what marketing-related data you keep, as well as an option to optout of the programs (control and security).
Following an unsubscribe request, send your member a subscription-control form that includes other mailing options and distribution lists they might consider before unsubscribing in full (choice and control).
Don't fully delete subscribers from your system following an unsubscribe request. Should they decide to return, having access to their information will make the process quicker and easier for both the member and your credit union (choice and security).
While improving technologies often bring better and more efficient ways to communicate, they also require attention to adapt them to existing compliance standards, which typically aren't as quick to keep up. The member email addresses and mobile phone numbers you collect should be guarded and treated with respect. Incorporating them into your marketing efforts can be a great enhancement to your credit union's communications, but your online conversations must be a permission-based and mutual.
Ron Daly is the president and CEO of Virtual StrongBox, a secure, end-to-end member engagement platform that can be integrated into various workflow processes to provide high-risk Enterprise IT firms ...
Web: www.virtualstrongbox.com
Details