Compliance Specialist Program has 'Truly Been a Godsend'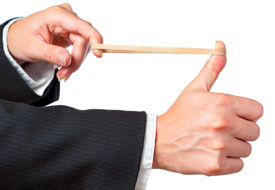 Wisconsin Credit Union's lessen regulatory burden by sharing specialists.
Complying with extensive NCUA regulations wasn't a problem for Sentry Credit Union of Stevens Point, Wis., says president/CEO Rex Fair.
Producing the paperwork to prove the $89 million asset, single-sponsor credit union was on the up-and-up? That's another story.
"We're stretched about as tight as a rubber band can be stretched," says Fair, who has 14 employees. "Of the several hats that many of us wear, the one that never seemed to get put on for any length of time was the [one that produced] the documentation of the regulations we're dealing with."
As such, NCUA examiners' visits caused a lot of stress. But that's no longer the case thanks to Sentry's participation in the Wisconsin Credit Union League's Compliance Specialist Program, which rotates a compliance expert through several credit unions each month.
Executives at participating credit unions say the service is considerably cheaper than employing a full-time specialist—especially considering training costs to keep abreast of new regulations. The program provides much-needed stability by eliminating the potential for turnover, and allows employees to concentrate on serving members and fulfilling duties that produce revenue.
continue reading »