Congratulations to the May '22 DE class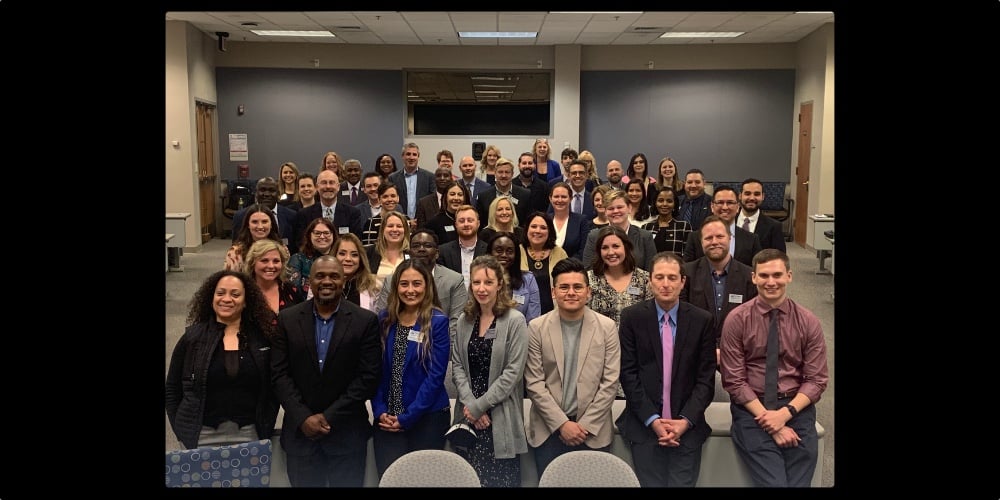 42 credit union leaders from across the United States and Kenya were designated as Credit Union Development Educators (CUDEs) after completing the National Credit Union Foundation's signature Development Education (DE) program in May.
Delivered as an immersive week-long in-person event, DE is a unique, transformative training experience. It provides lessons in credit union structure, purpose and the "why" that differentiates credit unions from other financial institutions. Participants engage in small and large group exercises and interactive speaker sessions focused on the credit union difference, empathy, and financial well-being for all.
Each session provides insights into how credit unions can leverage their unique business model to help their members and communities overcome the financial and developmental issues they face.
"We learned from credit unions and credit union partners the impact of the topics we discussed while tapping further into our emotional intelligence. The teams found trust and vulnerability in the small groups that eventually carried through to faith and trust in the class. The DE program allowed me to realize that the opportunity to make a real change was glaring, and I was now given the resources and people who could help bring it to fruition." -Robbie Young, CUInsight
continue reading »