Connect—and Reconnect—With Your Members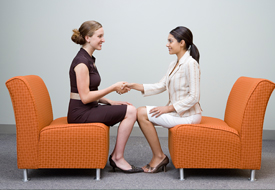 Give members information for today's financial decisions and guidance for tomorrow.
In recent years, your members have seen the economy—and perhaps their personal finances—put at great risk as a result of the financial crisis.
Consumer confidence in spending and borrowing is rising slowly, but there's still plenty of room for improvement.
So, as a representative of your credit union, how do you look out for members' best interests in these uncertain times? You build each member interaction into a meaningful connection when you:
►Ask members about their financial situation—and explain why you're asking. All employees should use every touch point with members to ask them about their current financial situation, recent life events, and financial aspirations.
►Are transparent. Explain that, given the difficult economy of recent years—which now shows glimpses of improvement—your credit union wants to know what might have changed in its members' financial situations. Are they prepared for the future?
continue reading »