Consent Based Social Security Number Verification (CBSV) service from the Social Security Administration for Credit Unions
by Chuck Salvia, Computer Information Development, LLC
Vital intelligence for Security, Compliance, and HR Departments: Social Security Number (SSN) verification has evolved into a required component of personal identifier verification processes for credit unions in the areas of credit risk management, lending, credit administration, hiring, asset quality and fraud investigations.
In October 2002, the Social Security Administration (SSA) began a Pilot program called Social Security Number Verification Pilot for Private Businesses which ended in February 2005. It was replaced with the Interim Verification Process (IVP) in March 2005 and changed in November 2008 to the current Consent Based Social Security Number Verification (CBSV) program.
Credit Profile Numbers and Synthetic Name Fraud
Can your financial institution detect if an individual is trying to conceal a questionable background or is an outright credit thief attempting to perpetrate a crime by the use of a Credit Profile Number (or Credit Privacy Number) known as CPN?
How does a financial institution keep from being victimized by Synthetic Name Fraud – a stolen or fabricated SSN blended with the real name and date of birth of the questionable individual or criminal?
These schemes create new falsified credit profiles, called piggybacking, which are then passed between trusted authorities (Credit and Consumer Reporting Agencies, credit bureaus, etc.) creating an "authentication fraud loop" which places those institutions in a perilous position. The Federal Trade Commission (FTC) and law enforcement report this is the fastest growing type of fraud in America with the FTC declaring there are tens of millions more credit profiles than there are actual consumers.
Without CBSV, credit unions are currently dipping into polluted pools of profile information for important verification decisions.
Real Threats
Much to the dismay of the law-abiding community, buying or creating a "new credit profile" is far too easy. Posters on Craigslist and YouTube , along with hundreds of websites (such as http://creditprofilenumbersolutions.com/ ) brazenly hawk their ability to defeat current decisioning platforms with thousands of electronic ways to obtain stolen or fabricated SSN's to create a false credit identity. This is illegal activity, but apprehending these criminals is not an easy task for law enforcement.
Furthermore, CPN and Synthetic Name Fraud might not be detected by the use of SSN Trace algorithms or other methods currently employed by the financial community. CBSV absolutely stops fraud and ID theft by validating the personal identifiers of name, Social Security Number, date of birth, gender, and death indicator direct to the official governmental issuing authority.
Simply stated, no other method of SSN verification is as effective as CBSV nor can any other method make this claim.
Many Benefits
The advantages of CBSV are numerous and it is imperative that financial institutions (across multiple departmental levels) become educated to ensure they are safeguarding their vital interests and stop what has become a national security issue.
CBSV is a unique service that offers:
Direct access to the SSA Master File and Death Index
Instant, online verification of five (5) personal identifiers (name, SSN, date of birth, gender and death indicator)
100% accurate results from the official governmental source
Unsurpassed SSN verification
Premier compliance component for internal, state and federal requirements (including FTC Red Flags Rule, Fannie Mae Loan Quality Initiative, Dodd-Frank Wall Street Reform and Consumer Protection Act, KYC, and more)
Uncover fraud and ID theft – stop Synthetic Name Fraud, avoid loan losses and net charge-offs, reduce bad hires
Superior verification for "SSN Randomization" as the SSA began issuing randomized SSN's on June 25, 2011
CBSV: Not Optional
Every day all across the U.S., financial institutions are defrauded by credit thieves. Consent Based SSN Verification service can spare those businesses, its customers, shareholders, and management staffs the anguish and cost of becoming victimized.
With fraud and identity theft in the billions of dollars annually, with credit thieves continuing to exploit the system, and with a down economy that causes people to perpetrate crimes that they might not otherwise, CBSV is not optional any longer. U.S. financial institutions are prime targets poised to be victimized unless they do something immediately.
Financial institutions have the power to thwart crimes aimed against them with the best verification service available. The financial community must take the lead by not only suggesting CBSV usage, but taking the role of implementing the service.
Unless a financial institution is using CBSV, the SSN verification method currently being used is checking against polluted pools of erroneous, inaccurate and manipulated information.
Financial institutions should be concerned with gathering the best and most accurate SSN verification information from the preeminent source. CBSV – the absolute validation methodology – is the premier tool they must employ. No other method derives instant results from the SSA Master File to mitigate fraud and identity theft.
Protect Your Vital Interests
It has been documented that some would-be applicants planning to perpetrate fraud have actually decided not to complete the application process when they were handed the CBSV consent form to sign. They knew the jig was up because their false identity would be uncovered. The resources of time and money and the precious reputation of those institutions have been spared.
You can not put a price tag on that kind of outcome.
But if the fraudulent applicant is foolish enough to continue the application process by signing the CBSV consent form, their illegal intent is thwarted and the financial institution is spared the humiliation and loss. This is just another reason why CBSV is not optional, but should be an integral part of all verification processes.
Gain a competitive advantage and receive the ultimate benefit; peace of mind with absolute validation by verifying personal identifiers back to the governmental issuing authority – Social Security Administration's Master File and Death Index for all SSN verification and compliance needs.
Computer Information Development, LLC (CID) was one of the first SSA enrolled companies and the only provider of live, web based CBSV services with a direct interface into the SSA Master File and Death Index. CID is a leading provider of fraud detection, prevention and remediation services to the financial industry
Founded in 2001, CID provides specialized fraud investigative services and is an active member of ACA International – The Association of Credit and Collection Professionals – working closely with government and private sector resources in the battle against fraud risk and associated losses to the business community.
Your company can gain access to the service by using CID's CBSV enrolled platform called IDValidation. CID is enrolled and meets all of the SSA program compliance and liability requirements. By having the first and only integration interface into the SSA Master File, you receive instantaneous search results from official governmental record resources. Simply begin using CID's existing relationship with the Social Security Administration to protect your vital interests.
For further information on CBSV services, please visit www.IDValidation.net. Chuck Salvia, VP Sales/Marketing, is available at (956) 457-4116 and csalvia@idvalidation.net.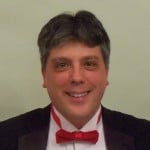 Chuck Salvia is Vice President at Computer Information Development (CID), a provider of fraud detection, prevention and remediation services to the financial community since 2001. He works with Credit Unions ...
Web: https://www.idvalidation.net
Details