Consumer confidence in the auto industry during a recession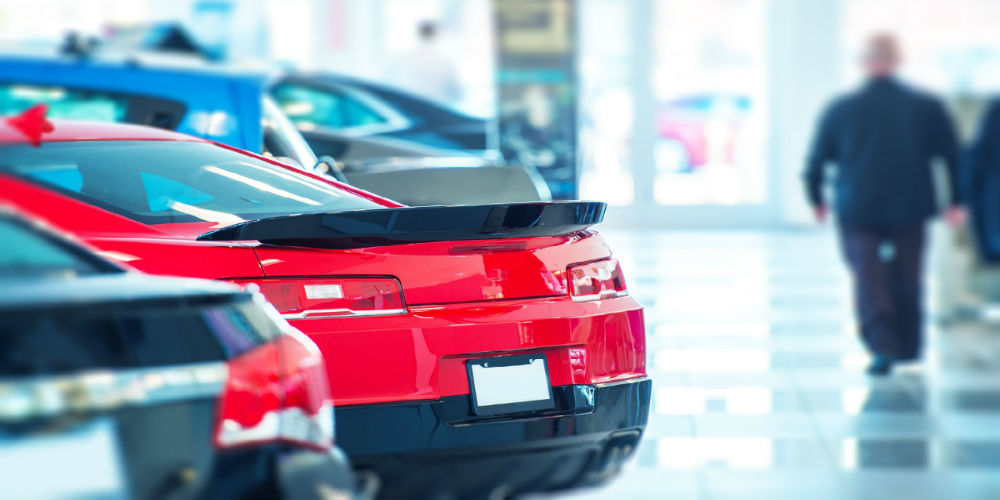 This year, we have seen unprecedented levels of disruption to almost every aspect of our daily lives. For many lenders, the coronavirus and subsequent economic challenges have ushered in considerably declining levels of direct auto loan originations and loan growth across the credit union landscape. 
In this article, we'll explore how consumer confidence in the age of the coronavirus is impacting the auto lending industry. We will also take a look back at the last recession of 2008-2012 and discuss how the automaker Hyundai successfully adapted to fit the needs of borrowers who were struggling through a tough economy by shifting their messaging and product offerings. 
Declining Sales in the Wake of COVID-19
Last year marked the fifth consecutive year that the auto industry saw over 17 million in sales. The numbers of this banner year were driven by readily available credit, historically low unemployment numbers, and healthy consumer confidence. While 2020 was not expected to break previous sales records, industry analysts were expecting numbers comparable to 2019—and the seasonally adjusted rate of sales for the first two months of the year were on track with those predictions. 
Then, of course, the coronavirus reached global and epic proportions, and social distancing measures put in place to help slow the spread of the virus also slowed virtually all economic activity. Starting in March of this year, vehicle sales dropped off of the proverbial cliff, reaching their worst levels since March 2010, in the middle of the Great Recession. In 2020, the annual vehicle sales rate fell from 16.8 million to 11.8 million. For some perspective, in March of 2010, the seasonally adjusted annual rate of sales dropped all the way to 11.7 million, which was the worst dip in 10 years—we just surpassed that. In fact, through May of this year, Cox Automotive reported new vehicle sales were down 37% year over year, while used vehicle sales were down 15% year over year. 
What has been driving the significant drop in sales this year? You don't have to look very far for the answer—we hear it every day on the news. Consumer confidence has plummeted.  
The Impact of COVID-19 on Consumer Confidence 
Prior to 2020, we had been seeing years of positive economic returns. For the last couple of years, the consumer confidence index—which measures a degree of optimism on the state of the U.S. economy—has performed exceptionally well. A value of 100 on this index denotes that consumers have a high level of confidence that the economy is going to remain stable. At the beginning of this year, consumer confidence was looking great at 131.6. It dropped to 118.8 in March, as the first hints began to come in that the coronavirus was going to heavily impact the U.S. By April, we found ourselves in the middle of a global pandemic, nationwide shelter-in-place orders were enacted, and business operations across the country were disrupted. 
According to CNBC, "U.S. consumer confidence plunged in April as millions lost their jobs and there was an unprecedented deterioration of the consumer confidence index. The Conference Board said that its confidence index tumbled to a reading of 86.9 in April, the lowest level in nearly six years and down from 118.8 in March. The share of people saying that jobs are "plentiful" was more than halved, to 20% in April. The present conditions index slumped from 166.7, to 76.4, an unprecedented 90-point drop."
Market Differentiators That Address Consumer Confidence During a Recession
At a time when consumers are not feeling very confident about going out and making a big purchase in an uncertain economy, lenders could benefit by shifting their focus from a "low rates and great service" mentality to messaging and product offerings that center around offering peace of mind to the anxious consumer.
Hyundai Assurance Program
To talk a little bit more deeply about this idea, I'd like to go back in time to 2008 and the beginning of 2009, and take a look at the Hyundai Assurance program. Hyundai Assurance is a marketing strategy that Hyundai motors has relied on for a number of years now. But, back in 2008 and 2009, when the U.S. economy was still struggling through the Great Recession, Hyundai Motors was looking for a way to stimulate sales. With growth in a tough economy as their primary goal, they knew they really needed to try something new. Knowing that consumers were facing tough times and economic uncertainty, they decided to change their approach.
Enter Hyundai Assurance. While the big four auto makers were appealing to lawmakers in Washington for bailouts, Hyundai decided to refocus. They pivoted their marketing approach from talking about their cars' performance, technology and value, to sending a message of reassurance. They offered a message and coverage that had the consumer's best interest in mind. They introduced the idea of a "walkaway protection program." This program provided coverage for life's unexpected pitfalls. It allowed consumers to return their vehicle to Hyundai in a time of need, such as loss of income or medical disability. If a borrower experienced an unexpected economic challenge, this program allowed them to return a vehicle that they potentially could no longer afford.
How did changing the message work out for Hyundai? After implementing the walkaway program, Hyundai saw an 8% increase in unit sales within one year, while the rest of the automakers in the country saw a 21% decline. Further, Hyundai also saw a  57% increase in their market share, which made them the fourth largest automaker in the world, outpacing Ford and Dodge within six months of introducing this program. 
Ford Promise Program
In June of this year, Ford Motor Company released their Ford Promise program, which allows eligible customers who lease or purchase a new or used vehicle through Ford Credit and then lose their job within a year to return the vehicle to Ford; customers will be covered for up to $15,000 of their remaining balance. 
"We feel like right now, the economy is at the stage of recovery where people want things to be back to normal, they want to buy, but they're still a little nervous about what the future holds," says Mark LaNeve, vice president, U.S. marketing, sales and service in a report by Ford Media. "We want them to know we understand that, and we're here to support them in their buying decisions."
Shift Your Messaging to Peace of Mind
In this new age of decreased consumer confidence and declining sales, credit unions are facing new challenges in a market of anxious borrowers. Reassuring members that you are going to be there for them, and have their backs if they hit hard times is an essential messaging strategy going forward. Although the first half of 2020 has been bleak, we will recover as a country and as individuals. If you are there for your members during the tough times, they will return again and again. 
SWBC's MPOWER+ Vehicle Return Protection offers financial security for your borrowers while helping your institution manage risk, generate non-interest income, and increase borrower loyalty. Visit our website to learn more.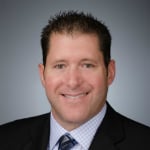 Michael Moore joined SWBC in 2013 as Vice President of Business Development and was promoted to Senior Vice President of Sales in 2016. In this role, Michael is responsible for ...
Web: www.swbc.com
Details