Consumer Credit in U.S. Rises on Surge in Non-Revolving Debt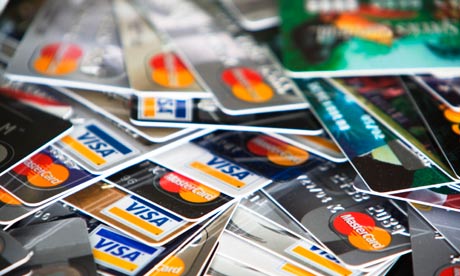 By Lorraine Woellert
Consumer borrowing in the U.S. rose in December for a fifth straight month as non-revolving credit surged by the most in 11 years.
The $14.6 billion gain followed a revised $15.9 billion advance in November, the Federal Reserve said today in Washington. The median forecast of 30 economists surveyed by Bloomberg called for a $14 billion increase in December. Non- revolving debt, such as financing for college tuition and auto purchases, jumped $18.2 billion in December, while credit-card borrowing fell.
Rising home values and job creation are boosting the ability and willingness of households to borrow, laying the foundation for an acceleration in the consumer spending that makes up 70 percent of the U.S. economy. Cheaper financing is supporting purchases of big-ticket items such as new cars.
"As consumers are willing to take on additional debt, that's a good sign that economic growth is beginning to turn around," said Andrew Brodsky, an economist at Stone & McCarthy Research Associates in Princeton, New Jersey, the second-most accurate consumer credit forecaster over the past two years. "The gains are definitely encouraging."
Estimates in the Bloomberg survey for consumer credit ranged from gains of $9 billion to $20 billion after a previously reported $16 billion advance in November.
Stocks held losses after the figures, with the Standard & Poor's 500 Index declining 0.3 percent to 1,507.06 at 3:12 p.m. in New York.
The report doesn't track debt secured by real estate, such as home mortgages and home equity lines of credit.
continue reading »