Content: Stop focusing on products and focus on personal stories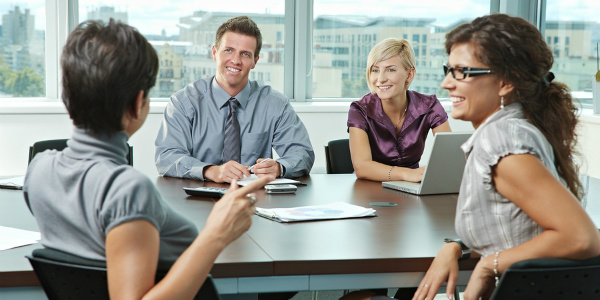 I've worked in the credit unions for over 7 years and in the financial services industry close to a decade. As I learned the ropes, trainers and managers would tell me how important it was to explain the benefits not the features of a product to a prospective member.
It's easy to rattle off a list of features because the shear number may compel them to sign up. But, that is not the case for 99% of how people purchase products.
People are swayed by how a product impacts their life.
Let's go over the basics:
Feature: Here is what a product can do
Benefit: Here is how a product will impact your life
Feature: We have text alerts so you never have to miss an important electronic transaction.
Benefit: Never have to worry about overdraft charges again with text alerts.
Selling on benefit is great when you have them coming to you but how do you attract them inside in the first place? How do you get them coming back for more?
Touting a list of benefits isn't changing consumer behavior.
They can associate with benefits but they don't necessarily associate the product with a feeling thus they'll continue to search elsewhere for other services.
We all know this scenario all too well when a member loves our credit union but they decided to open a new credit card elsewhere or apply for a mortgage some place else.
Why?
They haven't been able to truly connect.
In the last year, as I worked in my financial education startup, Phroogal, I've learned a great deal on how financial education can impact a consumer's behavior.
Consumers aren't actively seeking financial education but they love reading stories. They only seek financial knowledge when they are about to make a purchase and they'll think of a brand that they've connected with in the past.
I learned that whether a consumer is being told the benefits of a product verbally or reading an article online they want to connect to how that information impacts their life. How can they relate to a story that's being told to them? Then, how can they use whatever product the main character had in the story to benefit them?
Recently, someone shared with me that they opened up a credit union account after reading how I got my first auto loan when I was 19 years old through a credit union. He's 20 years old and was rejected twice from a bank since he had no credit history whatsoever. He associated with my 19-year-old self and took the steps I took to get his first car loan.
So yes, we've done a great deal of story telling.
And guess what is happening?
We're being asked by our community to recommend specific products and services. They've seen us as a trusted source of financial knowledge and stories and that's equated to trusting our recommendations.
But, we haven't done many recommendations aside from touting the benefits of credit unions.
Many credit unions are sharing member stories but there is an issue.
The problem I've seen in many member stories is that the product is the central piece (the hero) and not the person. Focus on the human experience and how a product or service was used as a tool to overcome a hurdle that lead a member into living their dream lifestyle.
What can credit unions do?
Develop a process where your member stories are easily received.
Ensure there is a plan to share those stories. Whether it's through weekly email messages, blog posts or social messages.
Tie in the member stories to the marketing campaigns you're building and into the brand.
Now, it's your turn. How are you incorporating stories into memorable member experiences?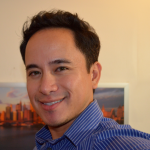 Jason Vitug is founder at Phroogal. Phroogal is answers and access to financial knowledge. Vitug has worked in the financial services industry for close to 10 years most recently as ...
Web: www.phroogal.com
Details