Cooperatives transform Cuba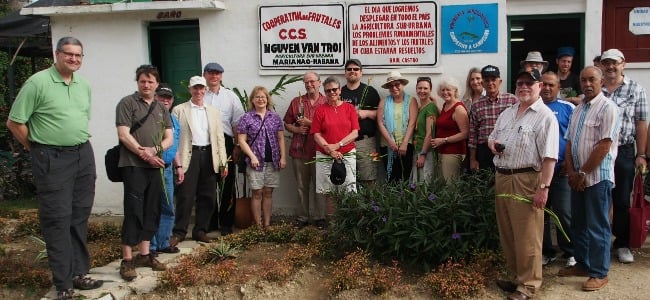 CUNA economist witnesses the power of cooperatives firsthand.
by: Bill Merrick
Before Mike Schenk ventured into Cuba for a tour of the country's cooperatives, he envisioned experiencing extreme poverty, a heavy police/military presence—and a Spartan diet of rice and beans.
While the island nation of 11.1 million certainly has its challenges—in addition to a long and complicated history—Schenk was happy to find many of his preconceptions were unfounded.
"People are definitely poor by American standards, but the Cuban health care and educational systems are held in high regard. And the nation excels in many measures of societal welfare, including life expectancy, infant mortality, literacy, and educational attainment," says Schenk, CUNA's vice president of economics and statistics and board treasurer at $2 billion asset Summit Credit Union in Madison, Wis.
His most surreal moment came when the group visited a remote farm—only to see a bus packed with Wisconsin tourists wearing Bucky Badger gear. "That was an eye-opener. It really drove home the point that things are changing quickly," he says.
continue reading »