Cordray to testify; NAFCU urges relief from Dodd-Frank rules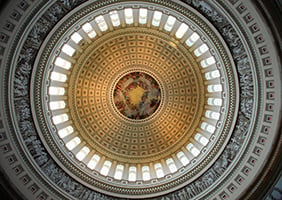 NAFCU, reiterating its early opposition to placing any credit union under CFPB authority, urged lawmakers to push for credit union regulatory relief in advance of CFPB Director Richard Cordray's scheduled testimony before the Senate Banking Committee today.
NAFCU Vice President of Legislative Affairs Brad Thaler urged Senate Banking Chairman Richard Shelby, R-Ala., and Ranking Member Sherrod Brown, D-Ohio, to "press the CFPB to provide greater relief to credit unions," which have been struggling under an "immense" burden since the 2010 enactment of the Dodd-Frank Act.
Thaler urged expansion of CFPB's exemption efforts so all credit unions may be exempt from various CFPB rulemakings. He said during deliberations on the Dodd-Frank Act, NAFCU was the only credit union trade association to oppose CFPB having rulemaking authority over credit unions. He emphasized the regulatory burden such rules have imposed and the unique member-owner nature of the credit union industry. He also recommended changing the leadership structure of CFPB from a director to a five-member commission.
Thaler also noted NAFCU's support for several pending CFPB regulatory relief measures before Congress, including:
continue reading »