Could your credit union support entrepreneurs and change the world?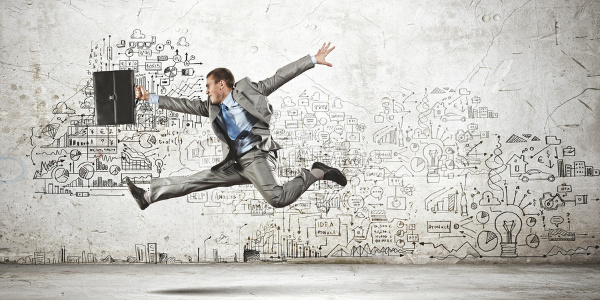 Wouldn't it be cool if you could make the world a better place and support entrepreneurship?
It's definitely possible. I learned this recently visiting UnLtd USA in Austin, Texas. UnLtd USA is a nonprofit that seeks out, funds and supports social entrepreneurs – individuals whose business ideas seek to create social, environmental and/or civic change.
I was lucky to talk with UnLtd USA staff and even one of their recent "investees" (East Side Compost Pedallers). Their model is simple: UnLtd USA looks for capable entrepreneurs with demonstrable impact and then builds an "ecosystem of support" around them. It's a method that's apparently working and growing. The USA is the first domestic chapter of this organization as they have a presence in places such as India, South Africa, Thailand and other countries around the world.
The group of credit union people I was with were fascinated by UnLtd's work and we immediately talked about how this would be a great type of organization for credit unions to support. For example, credit unions can leverage their charitable dollars in a whole new way – support small businesses with the added benefit of making a difference in your community…and possibly the world (which reminds me, if you haven't looked at your credit union's donation policy recently, it's worth doing). Strategic philanthropy in action.
Yes, I know that not every credit union is in Austin, but there are similar nonprofits and organizations out there in the social entrepreneurship space. And donations could just be the starting point. Some more ideas:
Does your credit union have a foundation? This could be an interesting focus for a grant program in your community.
Even if you don't have a foundation, you could hold a "shark tank"-style competition for social entrepreneurs in your community and fund the best idea.
Credit unions are experts in the financial arena. Perhaps think about lending that expertise to social entrepreneurs through partnerships, mentoring, and much more.
Let's not forget too that credit unions are similar to UnLtd in that they often create social change day in and day out, especially helping members in poverty worldwide. It's our values and principles and through the guiding philosophy of "People helping people."
Christopher Morris is currently an engagement consultant at the Credit Union National Association (CUNA), providing specialized attention to broad and diverse stakeholders throughout the Midwest Region. Previously, Christopher was a ...
Web: www.cuna.org
Details