Courting Boomer Generation Members: A Key Business Growth Strategy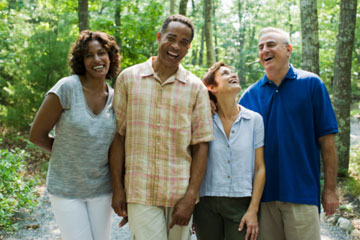 By John A. Vardallas
Who has more than 160 million legs and the power to change American culture? The Baby Boomers, that's who! Almost eighty million strong, the Boomers (born between 1945-65) are the largest single generation in American history that is leaving their mark on every facet of culture. They are the most powerful demographic group of Americans in terms of their influence and buying power in this country. They control the marketplace in lifestyle and leisure spending, healthcare, travel, real estate, finance, and technology.
And, it is estimated that they stand to inherit trillions of dollars in the next decade. This will be the largest intergenerational transfer of wealth in the history of humankind. They will be redefining aging and retirement. Research is showing that only one third of Boomers have adequately planned for their Golden Years. Over 10,000 Baby Boomers retire every 24 hours and many will be engaged in "phased" Work-Tirement second careers, or part-time employment beyond the traditional golden years. So they will still be engaged and have good service and borrowing needs from credit unions.
The best part of all this Boomer awareness is that credit unions do not have to go hunting for them because they are in our communities and in our membership.  Yep, all this new business is right under our noses. Credit Unions need to wake up, smell the buying power and target market to Boomer consumers.
Credit Unions should be strategizing now to court this group and get in on the business action or "TRANSACTIONS".
I affectionately refer to Boomers, as the "Sandwich Generation." This is because they are sandwiched between, and have tremendous influence over, the younger consumer, their children, as well as the older consumer, their parents.  Boomers will bring their family members into your institution, if you get them hooked. Think of the Life-Time Value of a Boomer Family to your credit union in terms of product and service opportunities. This age-defying generation has a multitude of financial service needs and your credit union could easily become their preferred financial institution. Boomers present long-term relationship potential for credit unions.
Services such as long-term care insurance, second home financing, RV, vessel, Harley and Honda Motorcycle loans, savings products, muscle and luxury cars, bill paying services, reverse mortgages, retirement planning services/products are just a few needed by Boomers. In other words, be prepared to offer this generation "Wealth Management." Boomers will need assistance with the accumulation, preservation, and the transfer of their assets. Boomers need institutions they can trust and rely on for this service and credit unions have a tremendous opportunity to move into this arena and fill the need. And many of your mid life women members are taking the lead in becoming "Boomerpreneurs" in starting their own businesses.
Suggested Strategies to Reach Boomers
Segment and target your Boomer members using your MCIF/CRM systems. Also, keep abreast of the Boomer local market place for community outreach and marketing initiatives. After they have been identified, craft and cluster products to their needs.
Use of clever outside the box graphics and themes when marketing to this group will help you connect. Boomers are influenced and respond to retro, cultural nostalgia and memories (the good old days), staying young, fulfilling dreams, safety, travel, adventure and automotive type promotional campaign themes.
Relationships are very important to Baby Boomers. They are seeking guidance and the credit union brand philosophy of trust and personal service is a very powerful attribute to this group.  Important features to market to this group are both personal contact, with excellent member service, and the convenience of Internet/mobile banking, since Boomers love their technology, social media and love discovery.  Boomers are the generation looking for fulfillment and value added experiences to their lives. Positioning the credit union as a "one stop concierge financial service center" to meet their needs will have a huge impact on future business.
Credit Unions should not only strive to be a great place to serve Boomers financial needs, but also to be a trusted and personable place that can add value to every member's current and future lifestyle. Targeting boomer members to capture their Buying Power, Influence and Loyalty during this critical life stage can help fuel your credit union growth for years to come.
Life-Time Value of a Credit Union "Boomer Family"
Children of Boomers          Boomers                                           Parents of Boomers
Savings                                   Long Term Health Care              Long-term Health Care
Education IRA                      Cosmetic Procedures                    Retirement Living
First Loan                              Retirement Planning                    Wealth Management
Checking Acct                       Harleys/Hondas                            Burial Services
Debit Card                              RV, SUV                                            Senior Travel Club
Credit Card                             Boat, Jet Ski                                      Managing Finances
College Loan                         IRA/Trust Services                          Wills
Computer Loan                     Bill Pay                                               Reverse Mortgages
Auto Loan                               Financial Planning
Wedding                                  Trusts/Wealth Mgmt
Joint Accts                              Second Home/Condo
Furniture                                 Business Loan/Services
Home Purchase                     Credit Life/Disability Insurance
Small Business Loan            College Fund
IRA                                            Home Entertainment Center
Brokerage Acct                       Wills
Classic Car/Pet Insurance
Reverse Mortgages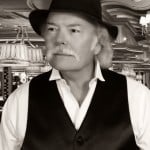 John A. Vardallas CAE, CUDE is Founder/CEO of The AmericanBoomeR Group, a Madison, Wisconsin based speaking/consulting firm. He is also Senior Faculty Advisor/Project Evaluator for SCMS and ...
Web: www.theamericanboomer.com
Details