Crack the code
Reach your business goals faster – with no more stress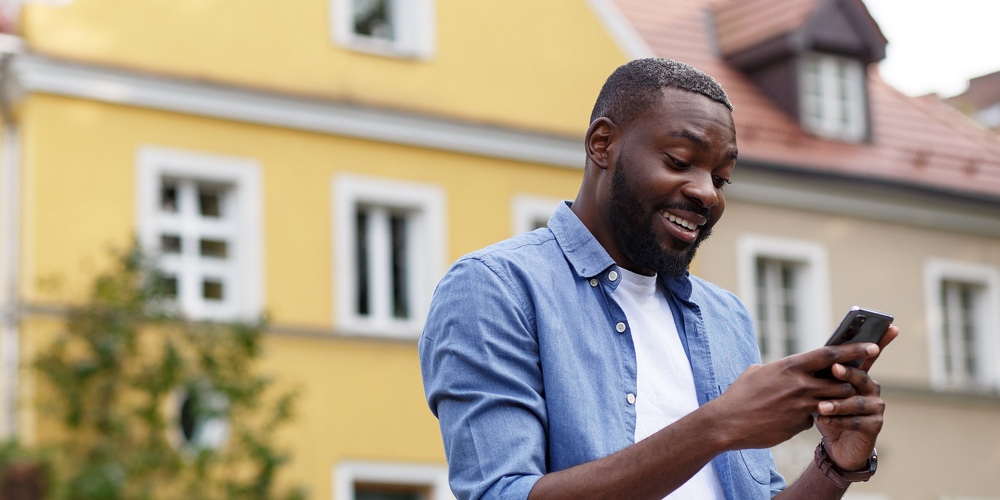 In the credit union industry, fiscal responsibility to members is a big deal. So is the member experience. For these reasons, many credit unions are caught between pursuing a business goal and being paralyzed by the cost and time it takes to achieve it. They know they've got to continually enhance their services and delivery channels while balancing the cost and value of those upgrades.
In today's business environment, it's a given that credit unions must leverage financial technology to keep the pace – or to set it. The problem is that all too often, this technology comes at a cost of time and money that's simply outrageous. To put it another way: what's the point of pursuing a strategic goal if it costs more than its value to the credit union and launches two years after it's needed? This is the conundrum many credit unions face when pursuing process efficiencies that require custom application development the traditional way, using custom coded software.
During my early career as a programmer, I realized that about 70% of software projects never saw the light of day because it simply took too long to complete them with traditional coding. Through the many months of programming a large software development project, business needs continually changed. Business leaders would realize that what they wanted was different from what they originally thought — which meant change orders were made with weeks or months added to the schedule. Eventually, these already paid-for, costly projects never made it into production, because they were no longer relevant. 
No Code = No Nonsense
Despite this troubled past, today's credit union leaders can breathe a sigh of relief. That's because the entry of no-code apps has streamlined the app-building process exponentially. No-code app-building is configured for a drag-and-drop visual design process, much like building with Lego® bricks, which are easy to assemble, disassemble and reassemble in a new way. It's considered a "what you see is what you get" (WYSIWYG) design process that any power user can manage and deploy.
On the other hand, coded software development is a lot like constructing a building made of concrete. Changes require the entire slab or structure to be broken and rebuilt from scratch, and doing so requires a high skill set from an experienced programmer. It's a bunch of red tape that credit unions simply don't need.
Business Benefits of No-Code Apps for Credit Unions
Powered by the magic of metadata underlying the user-friendly ClaySys Appforms interface, no-code apps are perfectly aligned with credit unions looking to practice fiscal responsibility while enhancing the member experience. That's because no-code apps make reaching business goals easier, faster, and more affordable while offering a secure, future-proof solution.
Easier. Building enterprise apps only requires a power user level of skill, much like someone who has become well versed in using Microsoft Excel rather than an experienced programmer. This usually means that ongoing management of the app can be handled conveniently by credit union staff. The credit union can be involved from the jump, controlling how it works.
Faster. In our experience, we can build functionality and apps 8 to 10 times faster with no code than with traditional code development. Imagine the impact this would have on helping your credit union achieve its business goals in a matter of days or weeks instead of months or years. Plus, changes are fast, too. In fact, we once had a client who wanted to switch button placements on a form app, so they asked how long it would take and what the cost would be. Our response? It was so easy that we didn't charge them and got it to them almost immediately.
More affordable. Credit unions naturally save big money with their over-coded applications because of the speed and ease of developing no-code apps. With this lower total cost of ownership, you can do more with less.
Secure. With next-generation security built directly into the platform, no-code apps are excellent at preventing data loss, strengthening your credit union's cyber security posture as it enhances member and staff experiences.
Future-proof. One of the great things about no-code apps is that they come with no upgrade pain. The apps continue to work after system upgrades, which isn't always the case with code applications. This is again similar to how very old Excel files continue to work in the latest versions of Excel, without needing a 'migration project'. 
To illustrate some of these benefits, we were approached by a large firm that needed to take what they were already using for one claim form and apply it to their other products. Facing a quote of $2.5 million and a timeframe of 24 months, they were understandably frustrated — until we told them we could do the same project without all the headaches for $38k and in eight weeks. Needless to say, this client is pleased today — as all our clients are. 
'Try before you buy' with no upfront cost
Here at CU NextGen, our clients are a walking testament to how effective no-code development and apps are for them. They're wholeheartedly confident in our expertise and the solutions we've built our reputation on. That's what makes it so easy for us to allow our clients to try it before buying it. Yes, really. The ability to deploy apps quickly and affordably may go against everything you've heard in the past about app development, but that's the point: that's in the past. Now's the time to leverage the no-code architecture for getting things done for your credit union exponentially faster, more securely, at a lower cost, with no-code apps.