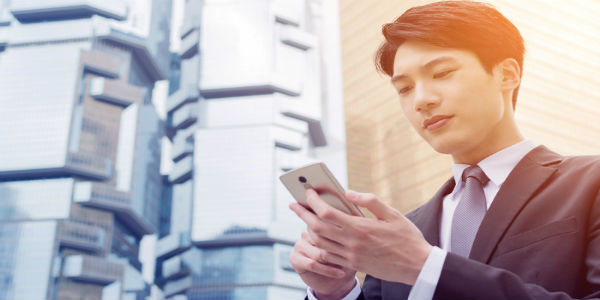 A good credit union app reaches out to members–and responds to them–at just the right time.
by: William Wille, Sponsored by LSC
Today's members value access and have higher expectations than ever before when it comes to carrying on a conversation – especially when it's convenient for them. Your credit union can be part of the decision process, even when you can't be there. Imagine the following scenarios.
Right Touch, Right Time
Your member is sitting in a dealership feeling nervous and uncertain. Their family has outgrown their current car which they paid off years ago. Now they need a bigger vehicle, which means a new car payment. Member's concerns: What can I afford? What will I need to sacrifice for it? Will I qualify? Most of all, is this offer the best I can do? With a mobile loan request form like the one on the CU Mobile Apps platform, your credit union can be part of this process. With a few taps on their mobile device, your member can not only find out your current rates and terms, it puts them one step closer to loan approval.
continue reading »