Creating that loving feeling: Building loyalty by making it easy
Remember that scene in Top Gun when Tom Cruise sings, "You've Lost that Loving Feeling" in the bar? All of us are working so hard to create that loving feeling and make sure our members never lose it. In this increasingly complex and fast moving time, making it easy to use the credit union is the clearest path to creating that love that lasts.
One example of this is my Delta Gold AMEX card. Yes, I know it is not a credit union card and I do have a bit of guilt about that. While my mortgage, HELOC, checking and savings are all with a credit union, as a frequent flyer I am rewards chaser and I could not find a credit union credit card with rewards that match my lifestyle. I think I will talk more about that in my next article. Anyway, I booked a trip to Key West last August and ten days before my trip, in mid-December, I received an email from them letting me know I was ready for my trip. They used data they already had about me, airline and hotel purchases made with the AMEX card, to provide additional service. They informed me that they updated my file to reflect my travel and there was no need for me to contact them to let them know I would be making purchases from Key West. They reminded me to download their mobile app and enable push notifications to enable them to alert me of potential fraudulent activity on my account and, in many cases, allow me to resolve concerns instantly. Guess which card I used on vacation?
Whenever I have an experience that causes me to have that loving feeling with a company and pledge my loyalty, I ask myself, "How can credit unions create that Tom Cruise moment for their members?"
Let's look at this email through the lens of offering more value to the credit union member.
Big Data – Credit unions already collect a ton of data on their members. Data can come from applications, transactions, and conversations. Many credit unions use "big data" to send targeted promotional offers to specific members which is great for growing the credit union. Fewer credit unions use "big data" to increase service and reduce member effort, like AMEX did in the example above. How might your credit union use the data you collect to better serve the member?
Digital Strategies and the Omni-Channel Experience – The email I received had links to their website, a link to download their mobile app, and a toll free phone number specific for gold card holders. I had channel choices and I have used all three channels, which are all integrated with each other. The power of a well designed website and easy to use mobile app allows me to take care of my needs 24/7. It makes my life easier when I can serve myself, not to mention that it increases operational efficiencies because it frees up staff to help members who need more consultative services. Are your website and mobile app easy to use? Is your call center well versed in these digital channels? Have you watched a member use your website and mobile app? Is it as intuitive as your web designer thinks it is?
Ease of Use – When we reduce the effort the member has to exert to join the credit union, apply for a loan, or resolve a problem it creates loyalty. That increases when we anticipate their unspoken needs. When was the last time your credit union looked at the critical member experiences with the goal of understanding the member journey? Doing this can help you identifying the pain points and focus on making using the credit union effortless.
Credit unions chase that loving feeling that leads to loyalty because loyal members use more products and services and thus are more profitable. The member experience is more than a smile during a transaction. It starts with your website, the first place people go to research your credit union's products, it continues with the smart use of "big data" and wins the hearts of members by making their financial life easy. Make 2016 the year that your members melt into that loving feeling for your credit union through that powerfully easy member experience..
Filene Research Institute has studied these important topics and invites you to explore them too. Below are some Filene Research Institute resources for your exploration.
Big Data
Digital Strategies and the Omni-Channel
Ease of Use
Member Effort Benchmarking: Measuring Ease of Use – Report available January 27th at Filene.Org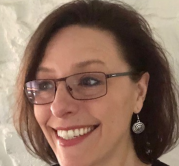 Cynthia is a Credit Union Development Educator (CUDE), she holds a BS in Business Administration and an MBA from Elmhurst College in Illinois, and a master's degree in Adult ...
Web: www.balancepro.org
Details