Credit cards can be stolen right under your nose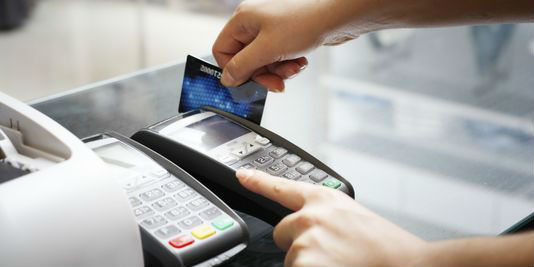 by: Christine DiGangi
There are several things people freak out about when their wallets or purses have been stolen: knowing a thief has your ID (and your home address), losing irreplaceable gift cards or cash, and having to cancel your credit cards. That's usually the first thing people do — call their banks — but it's easy to act quickly when you realize you've been robbed. Sometimes, it's not that simple.
Thieves steal credit and debit cards all the time without taking the physical card. The most common kind of card theft results from data breaches. Last year, millions of U.S. consumers had their cards replaced after their information was compromised in one of the massive cyberattacks on retailers, even if their cards didn't show unauthorized activity. People have gotten used to the idea that data breaches are inevitable, but there are lots of daily activities that put your cards at risk for theft, without you noticing.
1. Drive-thru
A Pennsylvania woman was recently arrested for allegedly swiping customer cards on a personal card reader while she worked the drive-thru at a Dunkin' Donuts, WFMZ reports, reportedly using the information to create duplicate cards and charge more than $800 to the accounts.
That's not the first time a story like this has popped up, and it's likely to happen again, because the situation presents an easy theft opportunity to drive-thru workers: Customers hand over their cards and usually can't see what the cashier is doing with it on the other side of the window. It's not like you should avoid the drive-thru for fear of card theft, but it's one of many reasons to regularly check your card activity for signs of unauthorized use.
continue reading »