Your credit union: More than a financial institution
Not for profit. Not for charity. But for service.
Sometimes we get so caught up in our work, in doing what we do, we forget about the impact that work has on so many people's lives. This is so true in the credit union movement.
The positive effect credit unions have on their members is truly remarkable. We feel knowing and really understanding this is greatly beneficial to the movement. With this in mind, CU24 interviewed credit union members from all across the country. The following is the result of those interviews. Please enjoy and perhaps keep its message in mind on days when you need a little motivation.
-MG
When asked, most people don't really understand the difference between credit unions and banks, and they certainly don't understand how these differences can positively impact their lives.
But Jaycob A. of Chico, California does.
For Jaycob, being a credit union member meant having the means to pay off a high utility bill during the busy 2014 holiday season.
A few years ago, Jaycob's Sacramento-based credit union, announced that it had made more money than expected for the year — which meant the institution would distribute $18 million among all of its members. The timing was serendipitous; although Jaycob's share amounted to less than $100, the feeling of security that washed over him when he saw that the money had been deposited into his checking account, was something he couldn't put a price on.
"Since I was a college student at the time, every dollar was important," said Jaycob. "I used the money to help with the utility bills that I was splitting with my 6 housemates. I couldn't have imagined a bank ever returning the earnings to their customers like that."
Stories like his are common, though largely unreported. This is due in large part to the idea that while the financial advantages of a credit union are well understood, what often gets lost in their messaging is just how those advantages — like low interest rates for auto loans and personal assistance in making purchasing decisions — translate to real-life situations that are clearly impacted by these actions. However, while millennials like Jaycob are driving credit union growth — and now account for 25% of credit union membership, according to a recent TransUnion report released in August — members of all ages have stories of how their credit union either helped them get out of a stressful or sticky financial situation, or helped them obtain money for something they needed, when a bank refused to budge.
For 38-year-old credit union member Amanda B., of Las Vegas, Nevada, having a credit union was like having a partner to support her at critical points in her adult life.
In addition to helping Amanda finance her first, brand new car at an "incredible" rate of 2% for 5 years, her credit union offered a personal loan with a low 6% rate when no other financial institutions would consider her because she was only 19 at the time. As a result, Amanda was able to save some money to pursue her dream of studying abroad.
"In recent years, they have helped me to recover from bad credit due to the recession," said Amanda, who's been a member of her credit union for more than 20 years. "They understand hard times fall on people and offer a reasonable lending hand. The personal customer service I've experienced makes me feel like credit unions really do care and are there to support all my banking needs.
Forty-two-year-old Ana M.'s credit union, also had her back at several critical, life junctures; most recently, when she needed to move back home after years of living abroad.
"Upon my return to the U.S. last year, they were quick to get me a new car loan and even had someone come with me to the car dealership," said Ana, adding that she and her spouse plan to use their credit union when they buy their first house. "They always assist me over the phone whenever I need, and I always speak directly with a live person, with minimal waiting time."
Don T., a 73-year-old retired federal government employee, also leaned on his credit union when he bought his first home in the 1970s and second home in the 1980s. But his 40-year-loyalty to his credit union dates back to a more desperate time, when, in his early 20s, he was a "dirt poor," newlywed, college graduate — driving a car on its last legs.
"My wife and I had limited savings," recalled Don. "We were considering borrowing money and purchasing a used car until I came across some information at work about their credit union."
After stopping by that credit union's office, he learned that the credit union offered not just a great loan rate for a new car, but also assistance in navigating the purchasing process with the dealer, in order to get the best price.
"The credit union had special relationships with local dealers that brought the price of a new car within reason for us," said Don. "The terms of the loan obtained through the credit union made it possible for us to become proud new car owners while staying within our budget."
Adhering to a budget was also a challenge for 37-year-old Cathleen M., of Fairfield, Connecticut. To this day, she refers to her credit union as a "lifesaver" during her college years.
"I was able to take advantage of a really low auto loan rate through them, which helped me save money while my car was being financed," said Cathleen. "Not long after that, I also opened up a credit card with them after I realized they offered the lowest interest rate."
Without her credit union, Cathleen said she would have potentially owed thousands of dollars in interest, and remained clueless as to how to use a credit card to establish good credit. Unlike many of her bank-member friends, today, Cathleen is debt-free, setting aside her mortgage.
"I'm so grateful now for the help that my credit union has provided me with. In college, there were so many high interest rate, credit card offers being thrown around. I had a lot of friends who wound up taking advantage of these offers and were left with a load of debt," said Cathleen.
"But not me."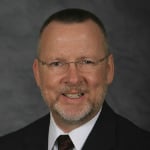 Mansel Guerry is President and CEO of CU24, operator of the country's largest credit union-owned POS and surcharge-free ATM networks, and also provides a range of other services to ...
Web: www.cu24.com
Details