Credit Union loans, members, net worth up in 2013 3Q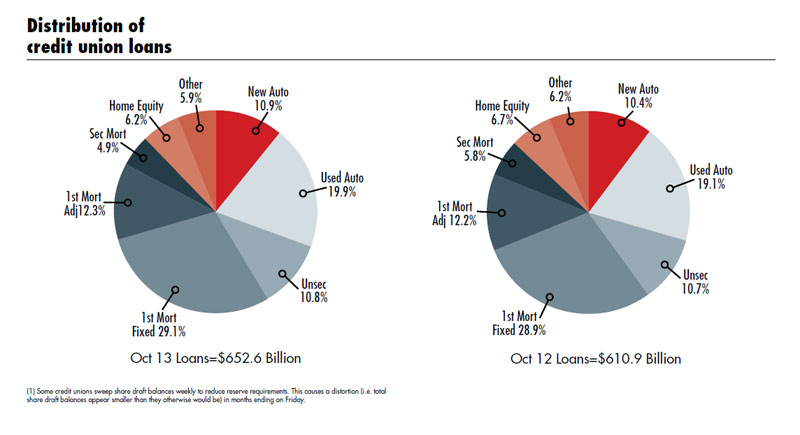 Federally insured credit unions are on the right course with loans, membership and net worth all increasing during the third quarter of 2013, National Credit Union Administration Chairman Debbie Matz said Monday, as the agency released its most recent trend data.
The total number of loans held by credit unions increased by 2.9% in the third quarter, continuing a trend that began in 2011. In total, credit unions held $631.5 billion in loans at the end of the quarter.
The Credit Union National Association's monthly numbers, released on Monday, showed similarly positive results. (See News Now story: CUNA Monthly Estimates Show Loan, Savings Increases.)
"The strong loan growth, at a 11.6% annual rate in the third quarter, is really good news for credit unions, and for the economy. Loans are credit unions' best asset, and the return to consumer loan growth over the past year will strengthen credit union balance sheets, CUNA Chief Economist Bill Hampel said.
The agency reported:
New auto loans grew by 4%, to total $69 billion;
Used auto loans grew by 3.1%, to total $125 billion;
First mortgage loans grew by 3.3%, to total $262.3 billion;
Net member business loan balances grew by 2.5%, to total $44.6 billion; and
Non-federally guaranteed student loans grew by 10.2%, to total $2.5 billion.
Credit union membership also increased by 726,911 during the quarter, bringing the national total to 95.9 million, a new record.
continue reading »