Credit union members find hope in purchasing first home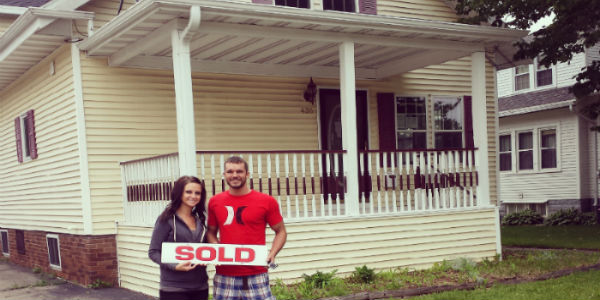 First-time homebuyers Jaime Demler and Tyler Klawitter found their perfect home. It was the perfect size, the perfect yard, and the perfect potential to build their lives together.  They could not wait for their dream to begin.
But the happy couple had hesitation and concern that their not-so-perfect credit would hold them back from what they dreamed of for their future.  They were tired of throwing away money on rent month after month, and had held on to some hope that they could find a way to make it happen. And that is where this first-time homebuying experience begins – with hope.
As with most borrowers, Jaime and Tyler started their search for a home before they were pre-qualified for their home loan. It's not the easiest way to approach a home purchase, but I admit it is more fun to look at homes then to get pre-approved. Their search didn't take long, as they instantly fell in love with the first home they viewed and found no others that could compare.  Unfortunately, they also found that their not-so-perfect credit was going to make things a bit more challenging than they expected.  In fact, their first two attempts for approval were completely unsuccessful.
With hopes and dreams bigger than their frustration, Jaime and Tyler didn't give up, and when their realtor suggested they try to get a FHA loan, they decided it was the next step.
Armed with that advice, they went to their local credit union, Winnebago Community Credit Union, to see what they could do. Unfortunately, Winnebago Community didn't offer FHA loans, but they did have a partner they knew could help: CU Members Mortgage.
We took them by the hand and led them through the entire process, hurdles and all.
I've been in the mortgage lending business for 12 years – 11 of them working with credit unions – and there are very few transactions that don't have challenges. It's my job to ask a lot of questions, as well as to point out potential hurdles up front so the borrower isn't taken off guard.
Surprises aren't so good in the loan process, especially if they could have been prevented. I always try to prepare the borrower and help them stay calm throughout the process.
Like most first-time home buyers, Jaime and Tyler could hardly contain themselves with a load of questions:
How do we get qualified?
Will our credit qualify?
What if we had past credit challenges?
How much money do we need for a down payment?
What are closing costs?
What will monthly payments be?
Can we use a co-signer?
How long with the process take?
All of these inquiries are typical. We went through all the answers and made sure Jamie and Tyler were comfortable with the choices they were making.  What made this particular FHA loan challenging was that it was a foreclosed home.  This meant the loan would be a bit more involved and would require more in-depth communication with the owner/bank on the other end, and the borrowers would need to be patient to make this dream possible.
According to Jaime, "There were definitely many hurdles along the way, such as getting approved for our FHA loan, additional documentation requirements, and the fact that the house we wanted ending up being a foreclosure."
Purchasing a home is a challenge.  It requires documentation and patience and it can be suspenseful in those final days to get the keys.  However challenging, though, lending guidelines are there to protect the buyer. The last thing anyone wants is to purchase a house and have everything fall apart in the end.  When you work with someone experienced, they will put you at ease throughout the process.
Jaime and I spent a lot of time on the phone discussing each issue, and numerous emails went back and forth almost on a daily basis, and many times, several times a day. Communication is key during this process – especially in their situation where things were a bit more complicated. So expect the unexpected, keep communication channels open, and be willing to explain the details several times if necessary.
Purchasing a home is the borrower's largest asset – and largest liability. Another member told me about a year ago when he was purchasing his first home, "You're my teddy bear in the thunder storm!" And that's exactly the way it should be.
Jaime adds, "The whole experience really exceeded my expectations. We didn't really know what to expect from this whole process – especially getting a FHA loan to buy a foreclosed home through an online auction. Who does that? But with JoAnne's help, I tell people that if we can do it, they can do it."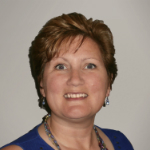 Meet JoAnne Raemaker, loan officer serving the Iowa regional area. She has worked in the mortgage industry since 2002 and for credit unions specifically since 2004. Joanne has a Master'...
Web: www.cumembers.com
Details