Credit Union of Texas Automates Mailroom Payment and Deposit Processing
Fifteen percent of daily activities redirected to member-facing initiatives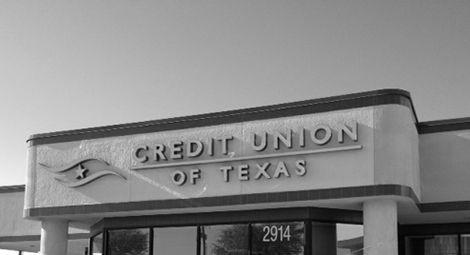 Credit Union of Texas ($1.1 billion, 12 branches) has a wide-spread membership, spanning all 50 states. In addition to its physical branch locations and remote channels, the credit union also receives 13,000 mail-in deposits, remittances, and loan payments each month. The transition to an automated mailroom using Bluepoint Solutions' ImagePoint Mailroom solution has resulted in the redeployment of one full time employee and has reduced the time spent on mailroom deposits each day by 50%. This allowed the credit union to redirect employee time to member-facing activities and to supporting its comprehensive rebranding and branch transformation initiatives.
Bluepoint Solutions recently sat down with Chase Conly, Payment Transaction Manager for Credit Union of Texas, to discuss the credit union's experience with automated remittance and deposit processing through ImagePoint Mailroom.
Bluepoint: How was remittance processing handled previously and why were you looking for a new solution?
Conly: Prior to Bluepoint's Mailroom solution, the credit union implemented an interim capture solution, which was a partial improvement over our fully manual processes, but still took about four hours each day to complete processing. Additionally, we generated a lot of rejected items when lining up scanned checks to the core, resulting in tedious manual reviews, on top of the time spent on regular processing each day.
continue reading »