Credit unions can create sustainable value, Radjou says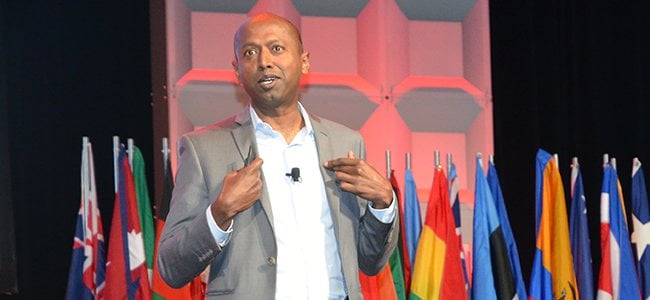 People across the globe dream of a more socially equitable and less wasteful way of life, and credit unions may be uniquely positioned among all financial institutions to make that a reality.
That was the message presented by concluding keynote speaker Navi Radjou–recognized internationally for his work in innovation–at this year's America's Credit Union Conference and World Credit Union Conference co-hosted by CUNA and the World Council of Credit Unions.
Describing an emerging global marketplace that reflects a shift of values across the world, Radjou said that credit unions could be the most prepared to answer the changing demands of consumers.
Conference attendees have heard from several inspirational keynoters during the conference, including Alan Mulally, a former president/CEO of Ford Motor Co., who led its transformation to the No. 1 automobile brand in the United States, and Luke Williams, executive director of New York University Stearns School of Business, who's renowned for his insights into disruptive innovation.
continue reading »