Credit Unions in Great Falls Join Forces For Their Members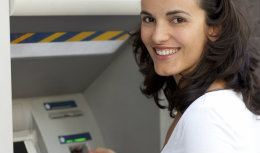 By Alana Listoe, Montana Credit Union Network
Every credit union in the third largest city in Montana is now part of an ATM surcharge free network, which connects them to 30,000 ATMs nationwide. This is a testament of how well credit unions can work together to benefit their members and their communities.
"My vision is that all Montanans have access to free ATMs through their credit unions," Tabitha Garvin with the Montana Credit Union Network said. "CO-OP Financial Services partnering with us is making that possible."
This cooperativeness in Great Falls allows all credit unions to take advantage of the technology CO-OOP has developed. CO-OP Financial Services is based in Rancho Cucamonga, Calif., and is the nation's largest credit union service organization in terms of number of credit unions, assets and members. The company specializes in helping credit unions thrive by providing products and services that make it more convenient for members to do business with them.
"Credit unions are providing a huge value to their community by offering no ATM fees at multiple credit unions," said Christopher Kruger with CO-OP Financial Services. "It is a huge benefit to their members."
There are about 20 credit union ATMs in Great Falls, a community of almost 68,000, and members can access live account information for free any time of day thanks to this partnership. It's a great example of how credit unions can put competition aside and pool resources for the clear benefits of their members as well as the credit union movement throughout Montana.
Great Falls Teachers FCU joined the network this past fall.
Julie McCamley, marketing director, said they wanted to be part of a surcharge-free network in which members can make deposits, check balances and get cash withdraws.
"CO-OP makes is easy because members can go to our Website and find where all the ATMs are such as 7-11 stores or the Denver Airport," she said.
"It gives our members more access to their money without being charged," she added.
Change isn't always easy and this transition meant moving from a VISA to a MasterCard, but it didn't take long before the positive feedback was flowing, McCamley said.
"Members now have so much more flexibility with their debit cards like being able to get cash back using their PIN at the point of sale," she said.
Family First FCU, the smallest shop in the Electric City, has been on COOP's network for a couple of years.
"We wanted to be able to go with a live program on our debit cards so when our members go to the ATMs they'd get the current balance," Manager Kathy Briggs said.
Not only did CO-OP offer a more affordable deal than the previous vender, Briggs said the customer service is fabulous.
"They bend over backwards to help you figure out what the problem is, and they also follow up well to solve it," she said. "Our members have been thrilled."
Briggs said it has simplified account information for members because they can get accurate live information and she's delighted that now her members can use any credit union in Great Falls without accruing any fees.
"It simplifies their life and they love simple, straight-forward and clear-cut service," she said. "There is no downside for them."
To see this cooperative pulling together for the good of their members and the community exactly follows in credit union philosophy and should be an inspiration to others.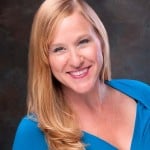 Alana Listoe is an award-winning journalist who joined the Montana Credit Union Network to help spread the good word about the credit union movement. She has been a credit union ...
Web: www.mcun.coop
Details