Credit unions' prize linked savings accounts provide motivation, help establish saving habits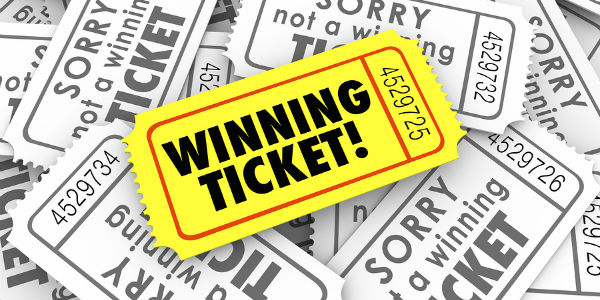 by: Amaia Kirtland
In the current low-interest climate, a paltry fraction of a percent just isn't enough incentive to convince some Americans to make regular deposits into a savings account, especially when they're also struggling with underemployment and rising costs of living. In fact, a survey this year by consumer finance company Bankrate found that over a quarter of Americans have no emergency savings at all.
To provide a stronger incentive to save, some credit unions are now offering prize-linked savings certificate accounts that offer monthly drawings for cash prizes. Under the largest of these programs, Save to Win, each $25 deposit gives the depositor an entry into the prize-winning raffle (up to 10 entries per month). Playing the lottery may seem at odds with saving for the future, but unlike a traditional lottery, there's no sunk cost associated with prize-linked savings accounts. Winners get their cash prize deposited into their savings accounts, and everyone gets to keep the money they've saved plus interest. SaveUp, a financial startup based in San Francisco, offers its own twist on prized-linked savings. The for-profit website awards its users credits for adding money to their linked savings or retirement accounts, and those credits enter users into sweepstakes for cars, vacations and other prizes.
Legally, banks cannot yet offer prize-linked accounts in every state, and Bill Hampel, chief economist of the Credit Union National Association, acknowledges that the combination of lottery-style prizes and savings accounts may raise some eyebrows. "Lower-income people lose money in lotteries with no redeeming values whatsoever, so there's a stigma [around traditional lotteries]," he says. "It takes a little while for policymakers to get their arms around combining something that can be bad for consumers and turning it into something that can be good for consumers."
The Save to Win pilot program began in 2009 in Michigan, where the concept was already legal, and it's now also offered in Nebraska, North Carolina and Washington. Credit union members in those four states have created roughly 50,000 accounts and collectively saved $94 million, reports Save to Win. "Early research in Michigan shows a lot of folks who wouldn't normally be saving opened savings accounts and kept those accounts open," Hampel says. "It is really hard to get some people to build up savings balances, especially in the bottom half of the income distribution." Based on the findings in Michigan, credit unions and consumer advocates throughout the country are urging legislators in other states to allow prize-linked savings accounts.
continue reading »