Credit unions: Providing a better payments experience for your members
Member expectations for rapid innovation, digital-first technology and seamless accessibility is impacting everything we do, especially since COVID-19. As the business of payments continues to rapidly evolve, credit unions need to be more sensitive to what payment solutions they are offering to their members as well as ensuring the end-user experience is meeting the needs and preferences of those members. The bottom line is – competing and winning requires a credit union to deliver an exceptional payments experience on the member's terms, leveraging digital solutions at an accelerated pace. That is why credit unions need to begin ramping up investments and focusing on digital delivery, advanced analytics, dynamic loyalty programs and better contextual engagement through a single platform.
Consider four philosophies: simple, seamless, instant and secure. As credit unions consider the future payments experience, these four philosophies will be fundamental in the approach to solve for the new demand. Almost 70% of young adults use mobile applications daily, with 68% wanting instant P2P payments. Today's connected members expect businesses to provide whatever payment option they deem appropriate for their transacting needs. And they are looking for this in a simple, seamless, instant and secure manner. This line of sight into how the industry is transforming should shape how you invest in new technologies, what features/functionality you adopt and how a credit union should modernize their payment solutions. 
One way for credit unions to take on this challenge is to combine their debit, credit, and ATM programs together while also incorporating other features that enhance the user experience. The pandemic has created an even larger market for contactless cards and tap-to-pay technology at the point-of-sale. Cardholders have come to expect a touchless experience now wherever they shop due to the enhanced convenience and safety. This technology, which can be bolstered by providing a rewards program that goes beyond points, is one of the best ways to build consumer loyalty. These rewards programs allow consumers to use points in the manner that they want and can be customized to the individual. In the same way that the rewards programs need to be available almost instantly, the chargeback process needs to be seamless and digital. Members don't want to call and verbally engage any longer and credit unions need to give them the opportunity to conduct this business with a few clicks.
Three benefits of modernizing with omni-channel solutions
Credit unions that modernize with omni-channel solutions that combine the technologies that were already discussed, typically see added value in three distinct areas:
An agile and focused strategy – By utilizing an omni-channel platform, FIs can leave the management of their portfolios to someone else and instead focus on delivering growth for their clients. 
Deleveraging risk – Providing omni-channel solutions helps lower risk of fraud for the organization as the provider of the solution takes on the responsibility of managing accounts and assumes the loss if there is a breach. This takes out the unknown variables of managing a traditional card program, for example. 
Simplified billing – A simplified billing process allows for transparency and justification for adopting these types of solutions.
Bringing together the total cardholder view into one best-in-class user interface also gives credit unions the ability to service their cardholders' needs quicker and more efficiently, and to have a more in-depth view of their buying behaviors and to stay on top of fraudulent activity. Utilizing the omni-channel technology that is available will not only make credit unions more efficient but enhance the member experience. By providing these kinds of solutions to their members, credit unions can build and market their brand as one that invests in the technology that will truly make an impact.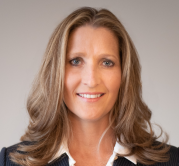 Melissa leads a team that is committed to delivering the most innovative and agile solutions on the market. Prior to this role, Melissa was the Global Division Executive of Strategy ...
Web: https://www.fisglobal.com
Details