Credit unions started with service to immigrants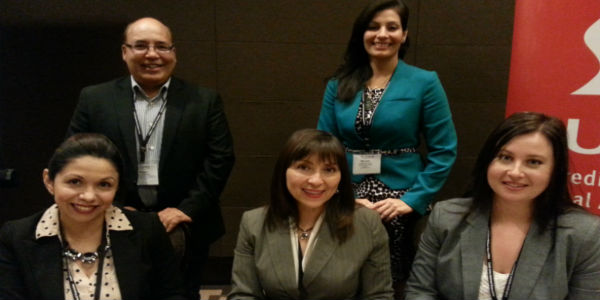 How did you become the person you are today? For most of us, our parents – their values, habits and beliefs – played a pretty sizable role in developing us as individuals. Yet so did the community and/or communities in which we were raised as children.
For every four Americans under 18, one is the child of a parent not born in the U.S. Imagine the impact this has on these kids' perceptions of America. Seen through the eyes of a parent who immigrated to the U.S., this country often represents a fresh start or a land of opportunity. It may also, though, look somewhat foreign – even to naturalized American children. What they see outside the home can be viewed through the eyes of their parent or parents. Suddenly the systems, languages and cultural nuances innate to most Americans are seen as different.
I know this to be true because I lived it. When I was growing up, I always shied away from participating in extracurricular school activities that weren't tied to academics or a potential career, like sports or band. My parents always instilled in us the value of education and building a hard work ethic. However, they did not see sports or the arts as important to our education simply because they had no experience with these types of activities when they were growing up in Mexico. The concept was foreign to them and therefore became foreign to me.
Nowhere is this disconnect quite as real as in the financial services industry. And unfortunately, quite a few have taken advantage of Hispanic immigrants' misperceptions about U.S. financial institutions to turn a profit.
Credit unions have an outstanding opportunity to demystify the U.S. financial system for literally millions of Hispanic immigrants and the second-generation family members who follow their lead. Of course, they have to push past the headlines and the politics that have tarnished the term "immigrant."
For inspiration, look at the history of the movement. The very first credit union, St. Mary's Cooperative Credit Association, was indeed founded to serve Catholic French-Canadian immigrants.
I had the privilege of opening a discussion on immigration at the recent CUNA Community Credit Union and Growth conference in Las Vegas in partnership with Pablo DeFilippi from the National Federation of Community Development Credit Unions. Attendees of our session, "Moving Beyond the Headlines: A Look at the U.S. Immigration System and Financial Solutions for Immigrants," were future-focused and could see the potential of an investment in service to immigrants.
At the same time, many were surprised to learn how much time it can take for someone to go through the entire immigration process (years, for many) and how costly the process is. Today, many immigrants save money for long periods of time and also borrow money from friends and family to pay their immigration expenses. In many cases, they are not aware of any other lending solutions. Credit unions have a tremendous opportunity to help individuals with this very important need and to build life-long relationships, empowering individuals financially as they integrate into the financial mainstream.
For more information on how to be more inclusive of the Hispanic community at your credit union, contact Coopera.
Caption: Pablo DeFilippi, Federation; Miriam De Dios, Coopera; Raquel Gallagher, Ascentra Credit Union; Maria Martinez, Border Federal Credit Union; Polina Yakusheva, Fitzsimons Credit Union]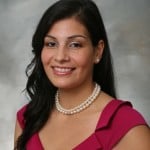 Miriam De Dios was born in Jalisco, Mexico. Her family moved to the US when she was a young child to pursue the American Dream. Outside of her primary work, ...
Web: www.cooperaconsulting.com
Details