Credit unions staying green with solar loan options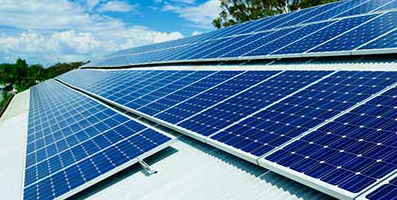 As forward-thinking, community-friendly institutions, credit unions are always looking for ways to reduce their carbon footprint and help their members do the same. Since the modern green movement began some years ago (and gained recently popularity) credit unions have been doing their part to join in, encouraging and assisting members in the effort to help the environment while also saving money.
An innovative product that some credit unions are now offering to help sustain the green movement is the solar loan. These non-equity based loans are for those members looking to finance renewable home energy projects including solar, energy efficiency, small wind and geothermal systems where credits, rebates and incentives are available. Sometimes these projects are also combined with other home improvements such as new windows, roofing or garages, and energy efficiency solutions, to name a few.
EFCU Working Toward 1 Million Solar Homes
Members of Energy Federal Credit Union (Rockville, MD) who are looking to install a solar or geo-thermal system for their home, may qualify for Energy's Solar Loan product.  Some details for the product are:
Real estate secured loan with a low, fixed-rate of 4.00%
5, 10, and 15-year terms available
Minimum loan amount of $5,000
Home Equity Rebate Program available
According to Valerie Murphy, CFMP, Director of Marketing & Business Development, Energy's solar program began February 1999 to provide financing for those seeking a below-market rate to finance solar energy systems. "Additionally we started the program to indirectly support The Department of Energy's 'Million Home Solar Power Initiative.'"
Energy strives to offer competitively priced green products and services, and their Solar Loan is one of those products. "Our members, many of which are DOE and NRC employees are energy conscious and energy minded individuals looking for alternatives to traditional loans and we want to be able to provide them to the best of our ability," added Murphy. "We're moving toward being more of a green, eService and self-service CU – therefore, offering products that support this endeavor are paramount."
continue reading »