Credit unions step up amid coronavirus pandemic
Credit unions inherently support the communities in which they operate. It's in our DNA. In times of trouble or natural disaster, credit unions have always taken on the role of financial first responder. It's second nature to work to reopen impacted buildings and ATM machines as quickly as possible, to offer ways to help affected members with payment options, short-term loans and other creative solutions. But the unprecedented times in which we are living have prompted credit unions to step up their game and do even more. And boy, have they!
In the Mountain West region, which includes Arizona, Colorado and Wyoming, credit unions have shifted into high gear to help not only their members, but their greater communities. Because the shut down and shelter-in-place orders have impacted numerous local businesses, essential workers and credit union members and employees, Mountain West member credit unions have developed unique and impactful ways of helping others. Here are just a few examples:
While the uncertainty of the times we are in may cause many to be fearful, credit unions have done what they always do in crisis. They have rolled up their sleeves, looked around at the need and asked, "what can we do to help?" And then they put plans and programs in place to do just that. There's no doubt that we will continue to see credit unions across the nation find unique and meaningful ways to help those in their communities who need it the most.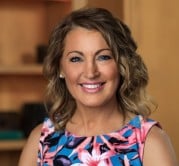 As Director of Public Affairs, Patti oversees all aspects of public relations and communications for the Association and member credit unions. She is responsible for developing and maintaining relationships with ...
Web: https://mwcua.com
Details