Credit Unions: Still the Best Bet for Consumers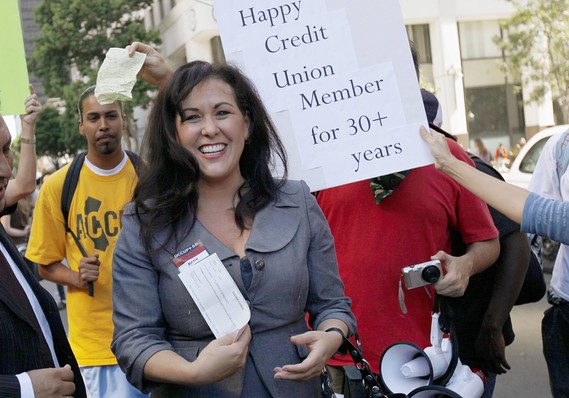 By Fred R. Becker, Jr. President, National Association of Federal Credit Unions
One year after the Federal Reserve's debit interchange fee cap rule was implemented and Bank of America announced (and then retracted) its ill-fated $5 fee for debit card use, the American public continues to vote with their wallets. Over 1.3 million people joined credit unions last year.
In study after study, good news about credit unions — not-for-profit, member-owned financial institutions — resonates. For example:
According to the American Customer Satisfaction Index, a national economic indicator of U.S. consumers' evaluations of products and services, credit unions rate 87 out of a possible 100 for customer satisfaction. This is the highest score ever reached by any of the industries assessed by ASCI.
Consumer Reports' Feb. 2012 issue noted that, on average, the largest credit unions have lower fees than the largest banks.
SNL Financial reported that credit unions easily outpace banks and thrifts for lowest average credit card rates to the tune of almost 200 basis points.
By contrast, the latest survey by Bankrate found that the average monthly fee on non-interest checking accounts at banks rose 25 percent to a record high of $5.48. Yet, the vast majority of credit unions continue to offer no-fee checking.
What are some of the other advantages of credit unions?