Credit unions support RBC2 'stop and study' bill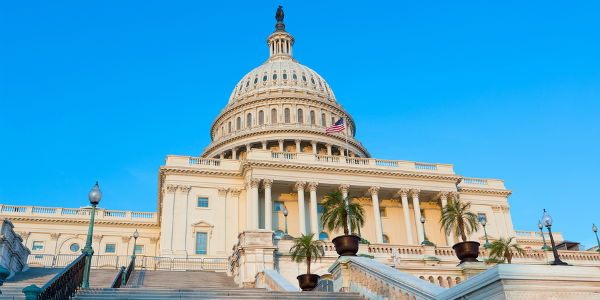 Credit union representatives are lodging support for H.R. 2769, the NAFCU-sought "Credit Union Risk-Based Capital Study Act of 2015" introduced Monday by Reps. Stephen Fincher, R-Tenn., Denny Heck, D-Wash., and Bill Posey, R-Fla.
Awaiting action of the House Financial Services Committee, H.R. 2769 would require NCUA to study and report to Congress on key elements of its RBC2 proposal and its potential impact on credit unions' capital cushions. NCUA would be prohibited from finalizing or implementing RBC2 for 120 days following its report to Congress on the study.
Daniel Weickenand, CEO of Orion Federal Credit Union (Memphis, Tenn.), is in Fincher's home district and welcomed the bill.
"The 'Credit Union Risk-Based Capital Study Act' is positive step forward for credit unions," Weickenand, also a NAFCU Board member, stated. "This legislation will help ensure that NCUA is held accountable in crafting capital standards for credit unions. We thank Representative Fincher for his long track record of supporting credit unions and fighting against over-regulation in Washington. We commend him and his fellow sponsors for this thoughtful bill."
From Posey's home district, Launch Federal Credit Union President and CEO Joe Mirachi (Merritt Island, Fla.) thanked Posey for "taking a lead to prevent an unnecessary regulatory burden being forced on credit unions nationwide." He added, "A long-time advocate for accountability in government, Representative Posey recognized the flawed nature of the NCUA's second risk-based capital proposal and helped introduce legislation to bring common sense to the process."
continue reading »