Credit unions up, banks down in customer satisfaction, says annual survey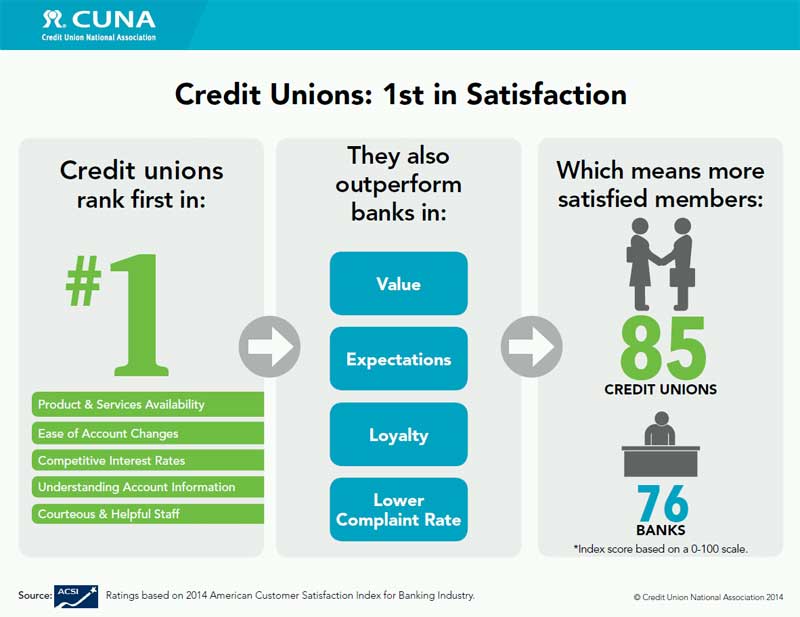 Credit unions ranked significantly higher than banks in consumer satisfaction rankings, according to findings released by the American Customer Satisfaction Index (ACSI) Tuesday. Credit unions scored an 85, while the average bank scored a 76.
"The ACSI score demonstrates how credit unions are best in class in financial services," said Jim Nussle, president/CEO of the Credit Union National Association. "Credit unions are steadfast in their dedication to member services, in large part because credit union members are credit union owners. Our not-for-profit structure allows us to serve our members rather than focus on maximizing profits for shareholders."
CUNA will be hosting a Twitter chat starting at 3 p.m. (ET) on Nov. 25 featuring a breakdown of the survey numbers, as well as a question-and-answer session discussing credit union best practices for member service. Stakeholders can follow along and submit their own answers using the hashtag #CUServiceExcellence.​
This is the seventh consecutive year ACSI has included credit unions in the satisfaction survey, and the financial cooperatives have remained on top each year. (See related story: Wash. Post, MONEY among media to pick up CU satisfaction excellence.)
continue reading »