Crisis Communications: What to do when 'Stuff' Happens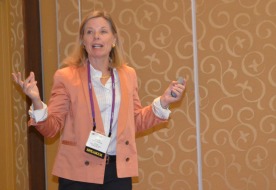 Protecting your reputation is a matter of strategic planning.
Stuff happens, and credit unions must be ready to respond with a crisis communication plan when it does, says Jeanne Ouellette, founder/principal of Winly Communications.
She addressed the 20th Annual CUNA Marketing & Business Development Council Conference in Anaheim, Calif.
Too often, leaders take on a "bunker mentality" when a crisis strikes, Ouellette says, hunkering down and withholding information from the press, staff, and members. Instead, leaders should "fill the information vacuum by helping to shape coverage of the crisis. Saying 'no comment' makes no sense. Spread the message that you care."
"Transparency and honest communication are expected today," she continues. "It's a dialogue, not a monologue."
While specific crises can't be anticipated, types of mishaps can, such as a security breach. Ouellette advises developing scenario-based communication plans covering possible misfortunes.
"Pay attention to what's happening within your credit union, and watch for outside events that could affect it," she says. "Look within and look around. What could become a crisis?"
continue reading »