CU Effect: Volunteerism roots employees in their credit union and community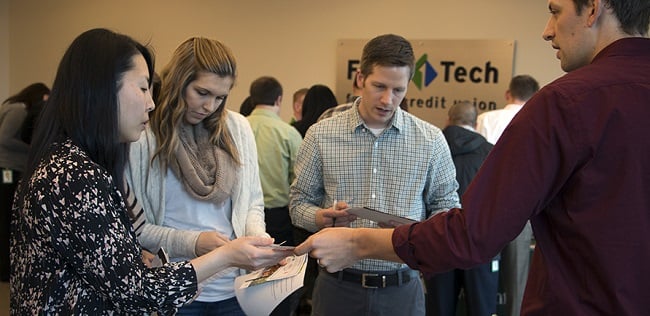 by: Tom Sakash
Can credit union-wide volunteer programs cut down on employee turnover? Apparently, yes. Just ask the credit unions that have implemented them.
First Tech FCU, based out of Mountain View, Calif., makes volunteering easy for its employees.
CU Effect LogoNot only does the credit union incentivize community involvement by carving out paid time for employees to volunteer, but by hosting company-wide volunteer resource fairs and by regularly sending out information on upcoming opportunities, it removes a number of barriers to participation.
The result? Last year, First Tech employees logged more than 18,000 hours of community service, up from roughly 2,400 hours in 2011 when the credit union first started tracking the number.
But it's not only the community that benefits.
continue reading »